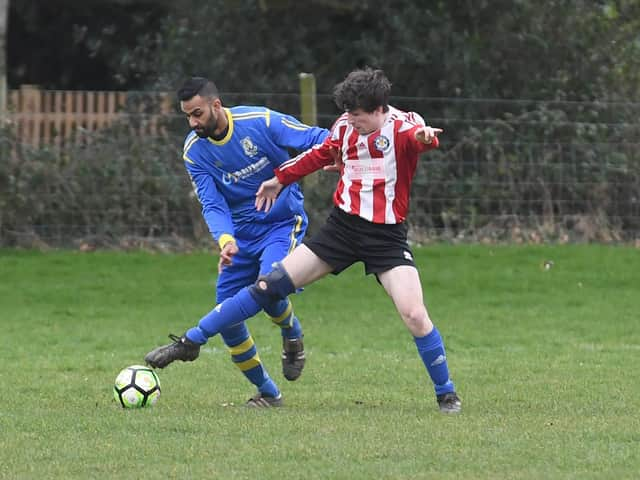 Boston and District Saturday League chairman Roger Gell says he is 'delighted' with the number of teams who are set to compete in the upcoming supplementary competitions.
The competition was organised after the regular season was declared null and void.
"I'm delighted with the response from the clubs," said Mr Gell.
"I wasn't sure what to expect following a reluctance to play in December (when action was allowed to return under the Government's tiering structures), but I'm very pleased many clubs and players wish to return to action.
"There's obviously a wish for some form of football to be provided. I hope the clubs and players will take full advantage.
"We've been keen to put football on and with 33 teams that was greater than what we probably anticipated, but it's given us greater scope and gives us the chance to put on a good competition for them.
"Basically there's going to be 16 matches every Saturday, which is only five short of what would be a full programme if we were playing league fixtures."
With the Boston League running four divisions, it was decided this alternative competition should be split into two.
Mr Gell added: "There was a diversity in the standards of the teams, spread from the Premier Division to Division Three, so to get equal and competitive matches we decided to divide the teams into one league of 16 and one of 17.
"Each league will have two groups in them. The winners of each groups will go to their final."
"We have a sponsor - Maccasports - who have come forward with an offer of support which is very much appreciated by the league in difficult times for everyone.
"I'd also like to thank Mick Vines, the chairman of Boston Town, for offering a ground for a finals day at the end of May.
"This will be affiliated football under the umbrella of the Boston and District Saturday League and gives us the opportunity to recommence grassroots