Boston Town manager Gary Edgley welcomes non-league restructure
Plans to shake up the pyramid will see new rivals for Poachers and cut down on traveling...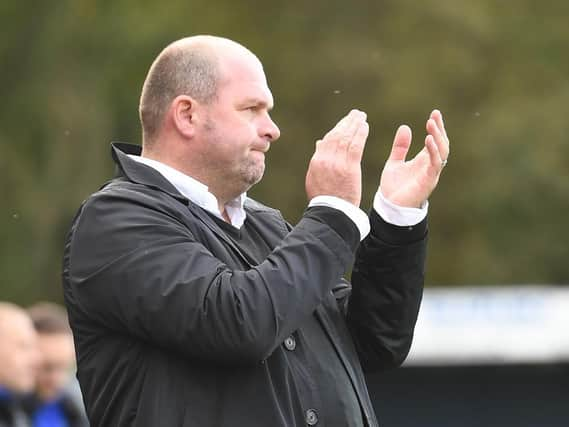 Boston Town boss Gary Edgley has welcomed the restructuring of the non-league pyramid.
Last week it was announced the Football Association had given plans to dramatically shake up the National League System the green light.
For the Poachers, this will see a change in rivals.
Some clubs - including Anstey Nomads, Loughborough University, Lutterworth Town, Quorn, Shepshed Dynamo, Harborough Town and Leicester Nirvana - could be moved out of the United Counties League Premier Division, either to a higher level or another step five division.
Gaps will be filled by sides from the same level or promoted step six clubs.
Skegness Town - one of the top three sides in the Northern Counties East League Division One via points per game - look likely to be joining the Poachers and fellow Lincolnshire teams Holbeach United, Deeping Rangers, Pinchbeck United and Sleaford Town, although the new divisions are yet to be confirmed.
For Edgley, cutting down on travel time will be a huge advantage, especially for midweek matches, when players can struggle to get time off work to make long treks.
"I know we've been told, which is great news for us, to be fair, that the Leicester teams are not going to be in it," he said.
"First of all travel wise, second of all, they're good teams.
"I think the furthest we'll have to travel now is 70 miles, an hour-and-a-half.
"We can cope with that. Last season we had some two-and-a-half and three-hour journeys. At this level it's too much."