Boston Town will 'throw the kitchen sink' at FA Cup opponents Coalville - Gary Edgley
Poachers hoping for a shock victory at the DWB Stadium...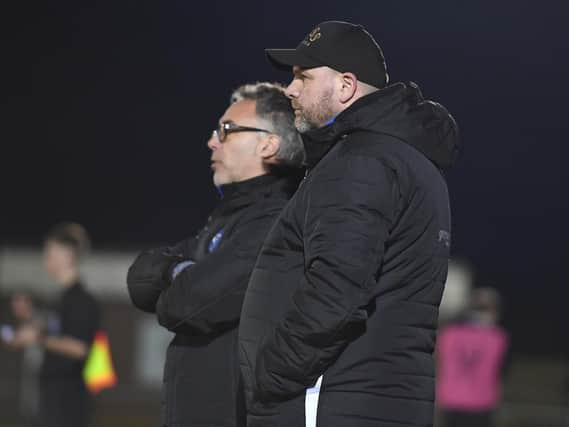 Gary Edgley has told his Boston Town side to 'throw the kitchen sink' at Coalville Town as the two sides meet in the FA Cup this afternoon.
The Poachers face a tern test against the Southern League Premier Division Central side, who sit two divisions higher in the National League System, at the DWB Stadium on Saturday.
But Edgley, whose side beat Blackstones 3-2 in the extra-preliminary round, says his squad have nothing to lose.
"It's a huge game for the club in terms of the level where Coalville are," he told The Standard.
"But its a freebie. Nobody expects us to get anything, so it'll be nice to go into Saturday's game on the back of a good win and we can hopefully throw the kitchen sink at them."
With the DWB Stadium still the only ground in Boston allowed to host senior football fixtures, the Poachers are urging neutrals to come and watch.
Admission is £6 (£4 concessions).