Boston United boss Craig Elliott has spoken to 'three or four' targets
Pilgrims boss asks players to keep the 'faith'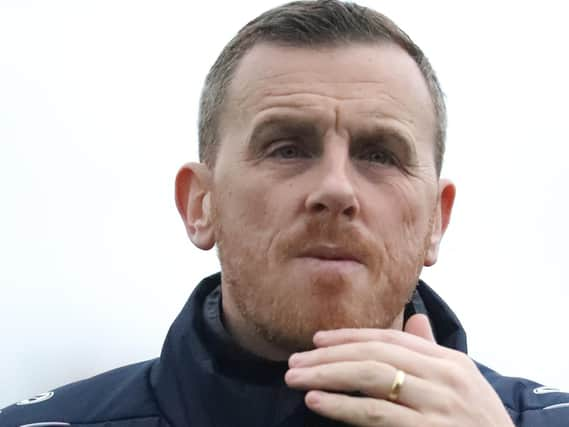 Boston United manager Craig Elliott has held discussions with 'three or four' targets - now the Pilgrims boss is hoping those players can keep the 'faith'.
Elliott has revealed that tentative talks with some players he hopes to bring to the club for next season have taken place.
However, due to the Pilgrims still not knowing whether or not they will be involved in National League North play-offs this campaign, no deals can be made at present.
"I spoke to good targets. I'm not going to lie, some really good players I identified since Christmas," Elliott said.
"Fingers crossed things can happen and these lads show a bit of faith so they'll be in a position to speak to us when we can make offers.
"It's unique circumstances and I don't know what will happen. Fingers crossed we can retain the majority of the squad and these three or four lads I want to add."
Due to the possibility of United competing in play-offs, last season's squad remain on the books, leaving Boston in limbo while league rivals begin planning for the future.
"I'm not going to lie, I've found it hard," Elliott added.
"There's not a lot to say to the players, I've got no budget at the minute so I can't retain and release.
"Not only that, we've got the situation with the play-offs so we're behind the ball straight away in terms of other teams."