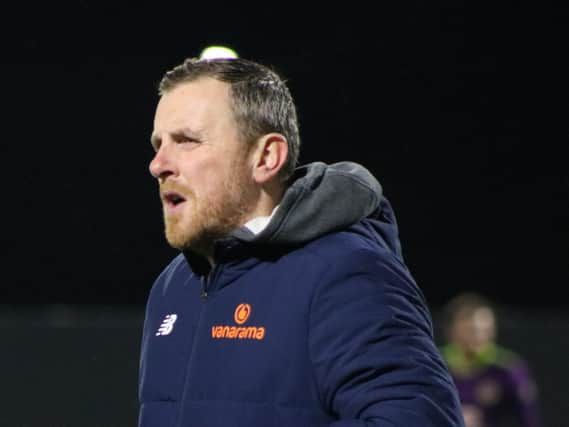 Stratford went for raising his hands to Chester's Jamie Morgan at the start of the second half. Half an hour later and Thewlis was red carded for lashing out at Kevin Roberts off the ball, Rose and Morley shoving each other in the ensuing melee.
Especially around the dug-out a lot of it was verbals really," Elliott said, happier with the fight in his side in the second half.
"I didn't see Thewlis, but a few lads said he kicked out. We made it into a tasty game second half, that's what we had to do.
"Fair play to them second half, we looked a grittier team.
"How often to you see things happen in the background and linesmen let it go? It was frustrating today."
There were no goals but a series of superb saves from keepers Ross Fitzsimon and Louis Gray.
"It was a game of two halves," Elliott added.
"I thought we were very sluggish into it. Everything we talked about we were the opposite of.
"I lost my head at half time. I think it was needed, we had a lot of people in second gear.
"I've got to say I thought we were excellent second half and last five minutes of the first half where we started to be a bit more like it. At the end I thought we wre unfortunate not to win the game.
"You can see by their results they score a lot and concede a lot. I can't believe that's ended 0-0 with those chances, some good saves.
"Maybe in the end they were the best team first half and we were best team second half. A draw was the fair result."