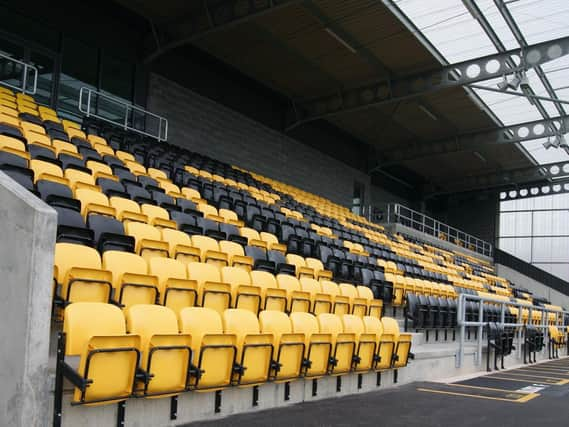 Boston United are already fitting in well to their 'superb' new stadium, but manager Craig Elliott hopes that won't be the case for visiting teams.
The Pilgrims trained at the under-construction Jakemans Community Stadium for the first time last weekend, making the most of their blank Saturday as scheduled opponents Chorley competed in the FA Cup.
And boss Elliott was full of praise for the new stadium, which the club hopes to move into soon.
"It's great. I was disappointed not to play a game on the Saturday but we couldn't ask for a better day where it was beautiful in Boston," Elliott told The Standard.
"We had a double training session and a full game on the pitch and it's just superb.
"As you can imagine with the chairman (David Newton) the finer details about the place are absolutely superb, it's so modern.
"We fitted in well. We just felt comfortable straight away. It was great to be there and do what it has been built for, to play football.
"It's so exciting as well, we've got good players playing good football and the surroundings will hopefully help what we're doing on the pitch."
The stadium was, perhaps, too nice for Elliott who joked that his only concern was that the away dressing room was a little too comfortable for his tastes.
"Because of how nice the stadium is, I was a bit disappointed how nice the away dressing room is as well," he continued.
"I said to Dave, it'll be a nice place for away teams to come.
"Before people maybe didn't like coming to Boston, but now it's going to be a different experience.
"I've been in some horrendous changing rooms in this league, tight and small. Farsley Celtic painted theirs black inside. But ours will be nice for visiting sides."