Boston United opponents charged for failing to fulfil fixture
Curzon Ashton did not want to face Pilgrims due to health and funding fears...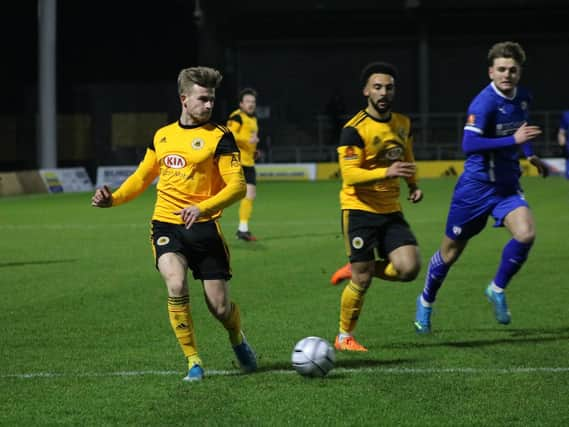 The Nash are one of many clubs who have opted not to play contests since the two-week suspension of the National League North and South ended last Friday, citing health and funding fears.
Those clubs have received charges from the governing body which - as stated in information sent by the league - could see sides 'liable to expulsion from the competition and/or such other disciplinary action the board may determine'.
Other action could include a points deduction or fine.
However, the National League have issued a statement clarifying no punishments have yet been put into place.
It read: "It may be helpful to explain that this process is merely a mechanism for the league to deal with each of the occasions for non-fulfilment. No fines or sanctions have been raised or recommended and this will be considered at the next stage.
"An independent panel will be appointed to hear each case and it will be at this stage the issue of 'just cause' as outlined in the rule will be objectively assessed in each case based on the evidence before them.
"In the interest of fairness of all parties, the cases will not be heard until such time as the outcome of the resolutions are known.
"It is important that the framework in place is followed in a consistent manner in all cases and clubs are able to make their representations appropriately and fairly.
"The league will not make any comment during the process on individual cases in fairness to all clubs but will issue the outcomes and reasons for the decisions following their conclusions.
"Should clubs remain unsatisfied with the outcome they will also all have the opportunity to appeal the decision directly to the Football Association which will be heard by a further Independent Panel in line with The FA rules and regulations."