Boston United out of FA Cup after being forced to forfeit match
Pilgrims were due to host Hemel Hempstead tomorrow....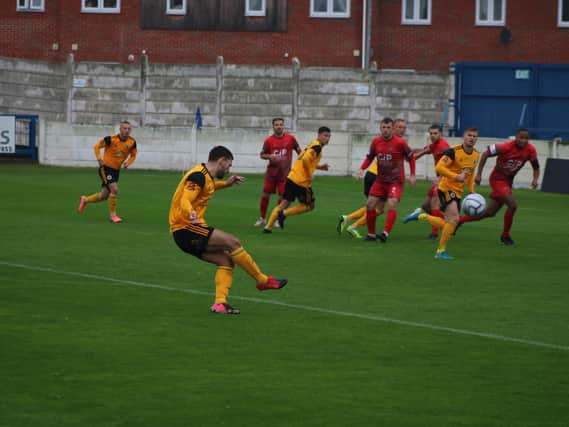 Due to a positive COVID-19 test in the camp following Tuesday night's 4-0 win at Leamington, players and staff have been told to self isolate for a fortnight.
This season's FA Cup rules state postponed matches must be played within two days of the original date or be forfeited.
With United unable to compete, National League South side Hemel Hempstead will progress.
"We believe that we have assembled a very competitive squad this season and were hoping for another good FA Cup run – and to try to create some more memorable moments for the fans and everyone associated with the club, which would give everyone a lift at the moment," chairman David Newton, whose side reached the second round last season, told bufc.co.uk.
"Sadly the situation that has developed over the past few days with the first team has left us with no alternative but to very reluctantly to withdraw from the competition.
"We explored the possibility of playing the youth team, bringing in new players and using the loan market, but all avenues that we explored had their own individual problems and, of course, we always had an eye on the integrity of the competition.
"We will continue to concentrate on looking after the squad and staff and then prepare for a return to action in the league at the earliest opportunity. We of course wish Hemel Hempstead well in the next round."
United beat AFC Mansfield 4-2 in the previous round, their opening game of the season.
Next Saturday's National League North match at Bradford Park Avenue has been postponed due to a case of COVID in the hosts' camp.