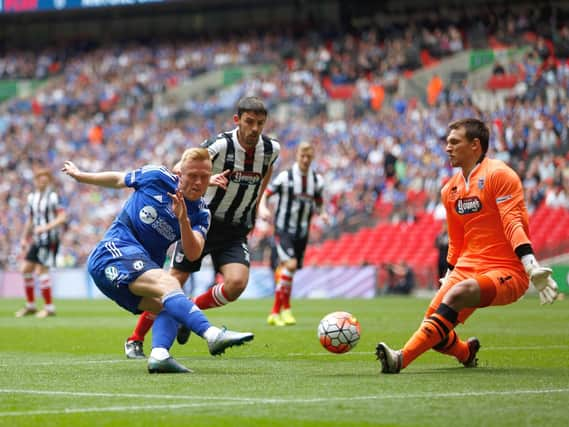 Jordan Burrow would love to get his hands on the FA Trophy again - but first he has to help Boston United try to get past his hometown club Chesterfield.
"It's a great chance to get to Wembley and get some silverware," said Burrow, who lifted the Trophy with FC Halifax Town in 2016 following a 1-0 victory over Grimsby Town.
"I've been fortunate to have won the FA Trophy and it was the highlight of my career playing at Wembley.
"It was a fantastic day. That's looking back and we're looking forward to Wednesday and it's a big game. We've got a tough draw from the league above, but we're confident we've got some good players here and can get it right on the night.
"It's the best chance non-league footballers have, especially in the (National League) North and South, to get to Wembley. It's a very important Trophy and one we want to do well in."
Burrow came through the Chesterfield youth system but left the club without making a first-team appearance, although he did score twice in 11 appearances for the Pilgrims during a loan spell in 2011.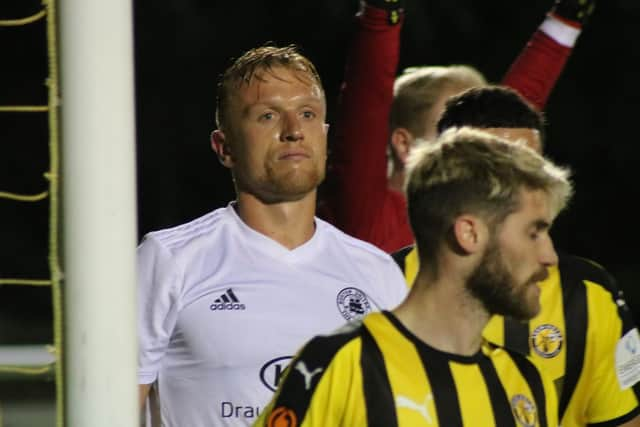 Despite leaving for Morecambe in 2012, he keeps regular tabs on the Spireites.
"I had a lot of texts on my phone initially about the game, I've lived in Chesterfield all my life," Burrow added.
"It's a really nice draw for me. It would have been a little more special if there were fans allowed in the ground, but it's a tie I'm looking forward to.
"I've always kept an eye out for the results, my friends are keen Chesterfield supporters as well."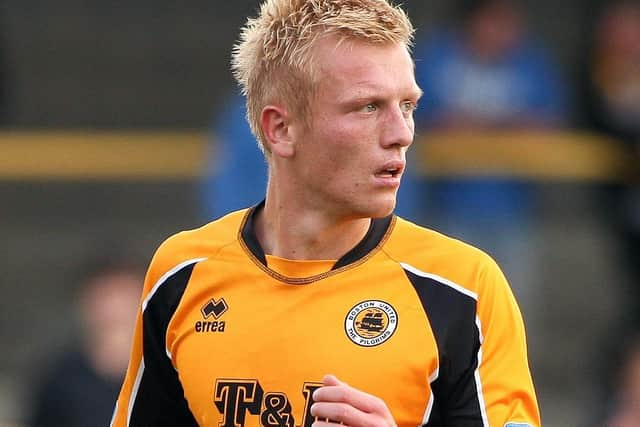 Whittle will be cup tied on Wednesday, but Burrow expects Chesterfield to prove a stern test.
"I've been fortunate enough to play against them a couple of times in my career, twice at Morecambe in League Two," he added.
"I've come off the bench to play them a couple of times but hopefully I can start Wednesday.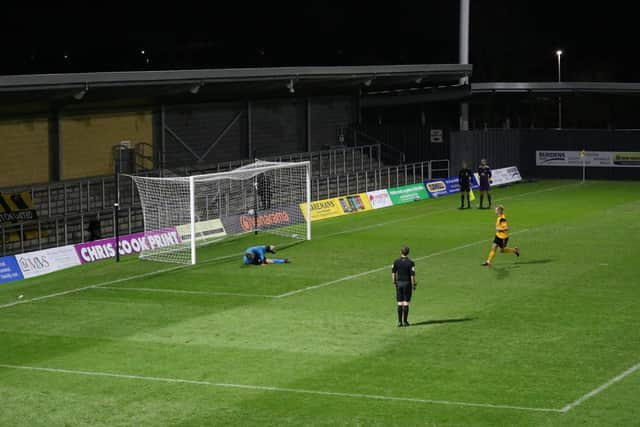 "With the new manager coming in there was a a lot of optimism around the club and results have picked up recently. It'll be a tough game for us.
"If we'd have played them a coupe of months ago I think it would have been a different game. They've made string of new signings, but we're concentrating on ourselves.
"We've got good players, lads who have played at higher levels and lads who possess good quality themselves. We're confident going into the game."
Wednesday's contest kicks off at 7.45pm.