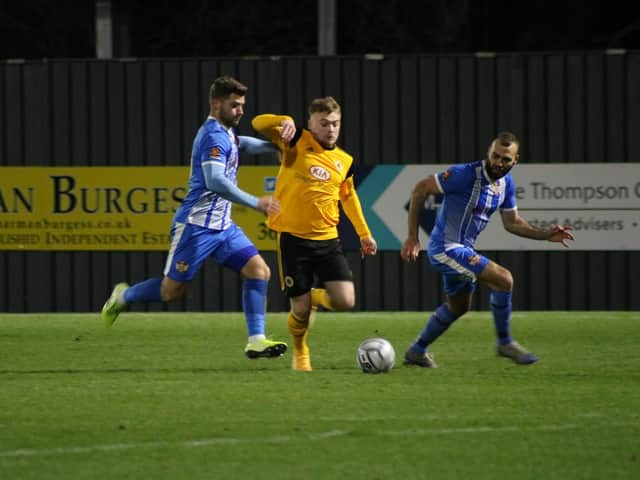 Boston United and Kettering Town are among the step two sides whose season is over. Photo: Oliver Atkin
The National League North and South seasons are over.
Clubs voted in favour of null and voiding the campaign, it has been revealed.
However, action in the National League will continue.
Issues of promotion and relegation are yet to be resolved.
The National League have revealed the outcome of voting this evening.
Resolution one, which called for steps one (the National League) and steps two (North and South) to be able to determine the outcomes of their own divisions.
Twenty-one National League sides voted in favour and none against, In the North it was 16-6 in favour and 9-12 against in the South.
This meant the necessary 75 per cent of votes in favour needed were met.
Clubs in step one voted 7-13 against ending their campaign and action will continue.
In step two, 15 North clubs voted to null and void against seven. In the South nine clubs wanted to null and void and 12 to continue. However, overall, the voting means that the lowest tier of elite football will be scrapped for the remainder of the camapaign.
"There are two votes from the National Division that have not yet been cast, however, the outcome of the resolutions cannot be affected by these votes, however they are cast," the National League explained.
"With the voting procedure now closed, National League North and South fixtures will cease with immediate effect.
"The board will take the resolution outcome to the Football Association for ratification. This will include dialogue regarding promotion and relegation."