Smith arrived at the club in November to replace Nathan Peat, who after a good start to the season which included winning six games in a row in August and September, saw his team's form drop and he ultimately left the club.
Former Cleethorpes boss Smith came in to replace him but the Zebras saw inconsistent form hinder their progress, although they remained in contention for a play-off place until the final week of the campaign.
They eventually finished in ninth place, five points off a play-off place although that was due to sixth position being made open for play-off qualification due to fifth-placed Staveley being ineligible.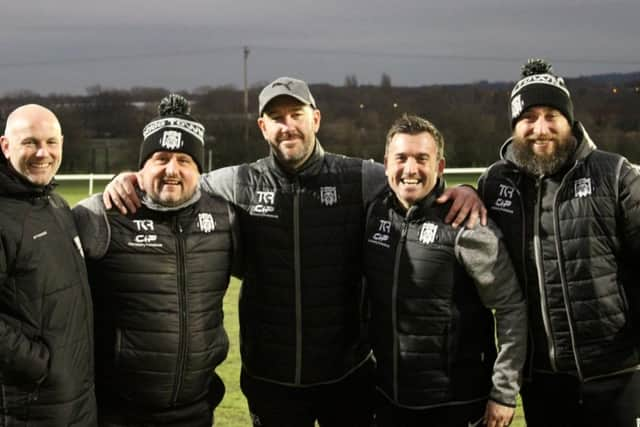 Just two wins in the last eight games proved costly as they missed out.
A club statement read: "It is with regret that the club can confirm we have accepted first team manager Dave Smith's resignation. We would like to thank him and his team for his professionalism that he brought within him during his short time at at the club.
"We are accepting applications for the role of First Team Manager, please send CVs to [email protected]
*The constitution of the Northern Counties East League Division is expected to be confirmed by the FA's Leagues Committee in the next few days.
Following all of the numerous promotions and relegations that have taken place in terms of on-pitch action, which have included Campion and Rossington Main being promoted to step five via automatic promotion and the play-offs respectively, decisions are now being made as to who may or may not be relegated or reprieved.
Swallownest and Athersley Recreation, who finished in the bottom two places, could be reprieved in order to help take the division back up to 22 teams given Ollerton Town could be laterally moved to the United Counties League.
Goole and Yorkshire Amateur have been relegated from the Premier Division, while Louth Town, Retford United and Wombwell Town look set for promotion from step seven into the NCEL Division One after winning their divisions.​