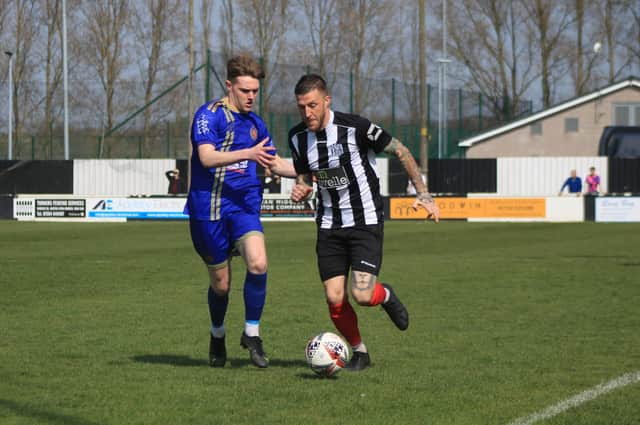 Brigg entertain Campion on July 30. Photo: Oliver Atkin
The Zebras will entertain Northern Counties East League Division One rivals Campion at the EC Surfacing Stadium on Saturday, July 30, after the opening day fixtures were released.
The other matches will be announced in due course.
Town – under new boss Nathan Peat – will be determined to have a successful campaign following last year's county cup win and play-off defeat to Harrogate Railway Athletic.
The early start to this season means Brigg's opening friendly match will be held this weekend.
The Zebras travel to Beverley Town on Saturday, with an earlier than normal kick off time of 11am.
This will be followed by next Wednesday's home warm-up contest against Hessle .
To ensure the squad are getting up to full fitness, they were taken north of the Humber to climb Spout Hill at the weekend.