Chairman Mick Vines admits that things are 'going to be hard' for Boston Town as club looks to miss out on much needed revenue
Question marks over upcoming social functions and cup finals...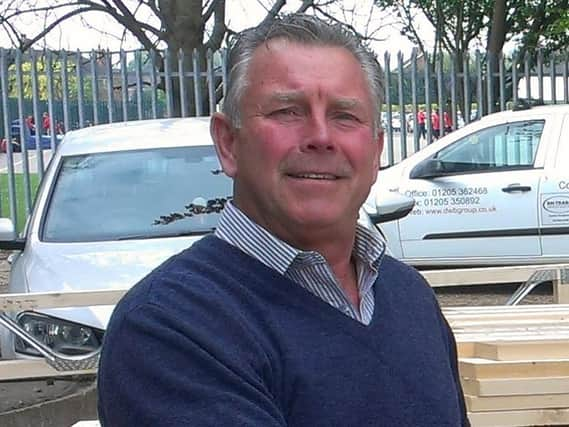 With all football currently suspended due to the outbreak of the virus, clubs like the Poachers find themselves losing revenue.
With no money coming in through the turnstiles, or from the bar, club coffers begin to dip.
Vines told The Standard that Town don't currently find them in a dire situation, but that may change the longer sport and social gatherings are postponed.
One example given was a recent order made with the brewery ahead of a month which included home matches and five local league finals being held at the DWB Stadium, plus social functions
"It's certainly going to be hard for us," Vines said.
"It's the little things like that which add up.
"We've got five cup finals, three in April and two in May. They bring in money from the bar and, at the moment, I can't see that going ahead.
"It's the same with the social functions we've got booked.
"We don't really understand what's happening yet or know what to expect."
Town's players are not on contracts, but do get expenses for matches.
"Gates have been good this year and that's helped play the players' expenses," Vines added.
"If we're not playing then we're not paying expenses. But we still have to pay rent.
"We're still waiting to see what sort of impact this will have at the moment.
"If it goes on for a while then things will start to get hard for us."
Town have recently sent out a plea for volunteers to help out at the club.
The Tattershall Road club would like to hear from anyone interested in helping make a difference.
The pitch is mown and odd jobs undertaken by chairman Vines and club directors, plus helpers, on a regular basis.