Charity football match by police to combat child abuse
A charity football match involving two teams of local police officers is being held to help eradicate child sexual abuse in sport.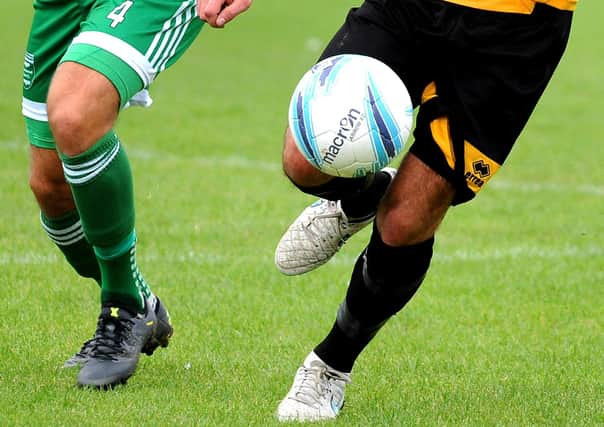 A few weeks ago, a number of local colleagues in the force formed a football team to keep fit and have fun, training weekly at Sleaford Town FC.
The mixed gender team of all ages and sizes is called NSK Dons, standing for North South Kesteven - their policing patch, while Dons is short for doughnuts - the cliched food for cops.
Moved by a documentary about the sexual abuse of young boys within football teams and academies in the 70s, 80s and 90s and the survivors' fight to bring their perpetrators to justice, Sergeant John Smyth felt compelled to try and help raise the profile of The Offside Trust. It is an organisation which was set up by survivors in the aftermath of coming forward and waiving their right to anonymity to stop abuse in sport, raise the profile of the issue, ensure survivors are supported and to hold bodies to account when they fail to act or implement needed change.
Sgt Smyth said they want to show how much they care about tackling such abuse: "As police officers safeguarding and protecting children from harm, especially sexual harm, is at the very heart of our work, I feel it's personal to many of us. Also, as the father of two young footballing boys, I want to make sure that my kids, your kids and all kids everywhere are safe to play the sports they love without fear of harm, or the risk of suffering abuse which would no doubt leave a terrible and detrimental impact for the rest of their lives."
He said: "We've arranged a football match against another Lincolnshire Police staff football team named Sunday Night Legends, which is run by DC Keith Roberts."
The match will be a fundraiser for The Offside Trust and will take place on May 23 at 5pm at Sleaford Town's ground. They have even purchased a trophy for the occasion and have smashed their initial target of £1,000, already reaching £2,280 on their webpage www.justgiving.com/crowdfunding/theoffsidetrustcup .