'Closure' allows Boston United to shift focus to next season
Attention can fully turn to squad...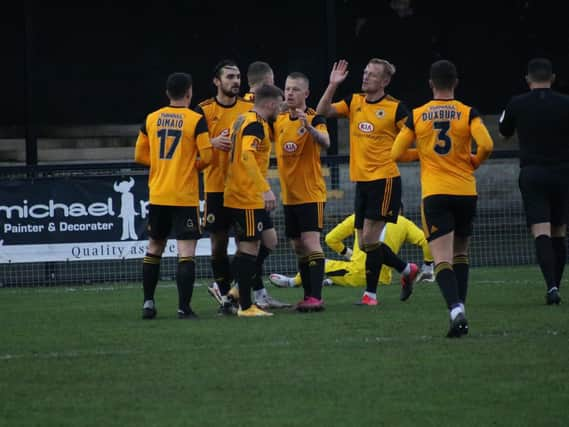 With the season declared null and void, Boston United are able to begin focussing on preparing to kick off next season in the strongest possible shape.
Manager Craig Elliott has made it clear that he wants to keep the majority of this season's squad together, believing the group have the ability and togetherness to be real title challengers.
Last week it was announced that plans to stage a merger National League North and South competition - which would have included a promotion path to the National League - had been rejected by the Football Association's Alliance Committee.
With that distraction put to bed, Elliott's focus now turns to convincing his squad to extend their contracts.
"The players are fully aware the main thing was full closure on this season before we looked forward to next season," he told The Standard.
"That was the right thing to do.
"Now that's happened and we're looking forward at what we've got with the squad, friendlies, training and everything like that.
"We need to make sure we're as ready for next season as we can be."
The Pilgrims were sat comfortably in the play-off spots when the campaign was axed.
Chairman David Newton had backed the Let Us Play campaign, which saw 18 clubs from the North and South divisions propose a mini league was played.