Club captain Jay Rollins over injury and happy to be back in action for Boston United
Self isolation 'bonus' offers winger more chance of having impact this season...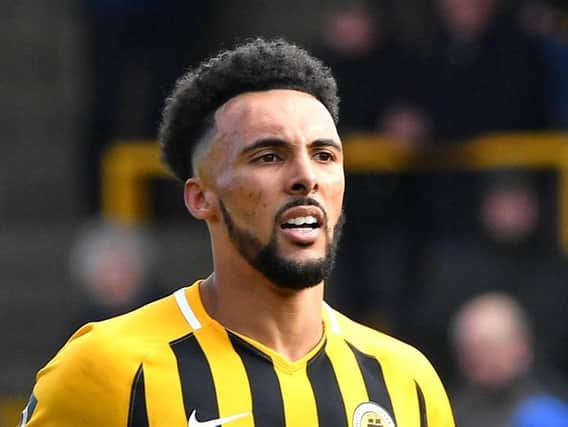 Jay Rollins left Mill Farm looking to the positives after making his long-awaited Boston United return from injury.
The Pilgrims club captain made an appearance off the bench in the second half against AFC Fylde, his first action since August's play-off final defeat to Altrincham after breaking his toe in pre-season.
"It's not the result I wanted to come back to, but I have to look at the positives," he told United's YouTube channel.
"I'm back on the pitch and happy about that.
"It's been a long time but it's worked out alright with the isolation, should have missed 10 games and I've only missed four, so that's a bonus."
The recent spell of inactivity, due to a positive Covid-19 case in the camp, left United looking leggy in the second half.
But Rollins has every confidence the squad will bounce back.
"It's going to be a strange season and a lot of things will be on and off, but you've got to deal with it," he continued.
"We've got a good squad and I think we'll be able to compete well.
"They've been doing well and I can't fault them. The squad we've got, you can see with the depth we've got. I think we can do well this season."
MORE PILGRIMS: Elliott frustrated by second-half dip