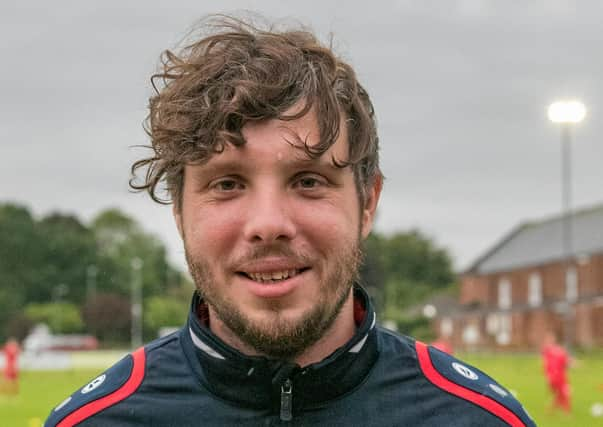 The Wongers kicked off their Balcan Lighting Supplies Lincolnshire League campaign with a draw at home to Brigg Town Community Interest Club on Saturday.
Incoming joint-manager Ross has returned to The Wong, where he used to play and then became assistant to former manager Glen Maddison.
And since his return he has been impressed with how much the club means to the players.
"They're local lads. They're very committed to the club and the cause," he said.
"One of the things that attracted me most was that we have a local player base that's there for the football club.
"One of the key points, we knew we had a committed base of players. We've got a 20-man squad plus the reserves have 20-22 players. We have a really good base."
Ross, who has added to the playing side by bringing James Gordan with him from Pinchbeck United, believes that the core of familiar faces will serve Town well this season.
"One thing I haven't needed to do is disrupt is the dressing room," Ross added.
"There was no need to bring five or six in.
"The way COVID's affected all clubs at all levels, it would have been very difficult for a new group of lads to get to know one another in a short space of time.
"But the best method is working with what he have.
"They're loyal and we know they've got more to offer.
"I've been really impressed with them, I really have, even though I've disrupted their comfort zones they've given us everything."
The Wongers return to action on Saturday as they hit the road to face Immingham Town, more familiar foes in a league that has seen seven new sides arrive this season.
Kick off at the Blossom Way Sports and Social Club will be at 3pm.
Immingham didn't play at the weekend but began their league calendar by travelling to face Lincoln Moorlands Railway yesterday evening (Tuesday).
Ross' joint-manager Mickey Stones was Town's two-goal hero as they kicked off the Lincs League campaign with a point at home to the Zebras at the weekend.
The Wongers will conclude September action by travelling to face Appleby Frodingham on Saturday 26.