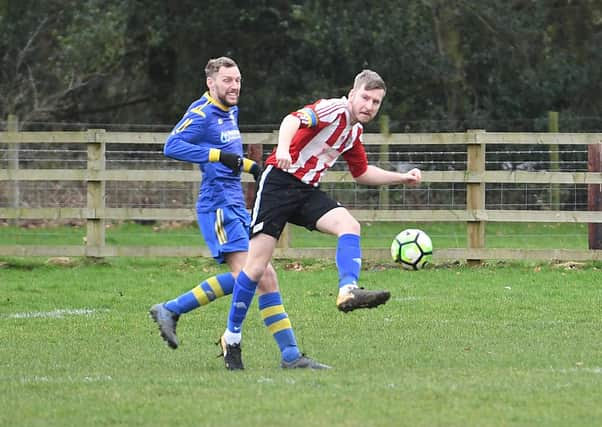 So far 112 of the 508 matches across all four divisions have been completed in a season which has now been extended to May 29.
And with lockdown continuing until February, at least, completing the schedule looks a tough task for the 47 teams.
"Five-hundred and eight matches is a lot to fit into what could be three remaining months of the season," Mr Gell said. "Eventually, we will reach a point where a decision would have to be made. That would be for the management committee to make in due course.
"That would be our preferred option, to finish the season. But we have to be realistic and ask whether we have sufficient time to play what is nearly 400 fixtures."
Following the end of the second lockdown in December some clubs opted to continue playing matches under tier three guidelines.
But when Lincolnshire entered tier four last month all adult team sport was suspended.
"Being placed in tier four and then the national lockdown has now made it extremely difficult for the league to complete the season," Mr Gell added.
"I think together with the uncertainty of when restrictions will be lifted means we could well be devoid of sufficient time in which to play the remaining fixtures.
"The Boston League is the largest Saturday male open age league in Lincolnshire and we have more fixtures than any other league, with over 500 games.
"At this point in time we have only played 112 so it is evident the task that the league is confronted with."
Last season the competition was declared null and void.
While the league wishes to avoid a repeat, Mr Gell suggested the final outcome could be out of the management committee's control.
He added: "We are very much in the hands of the Government and the next review isn't going to be until the week commencing February 15, so at the very minimum that's going to leave three or four months, if restrictions are to be lifted, for us to try to fulfil the remaining fixtures.
"We're waiting to take guidance from the football authorities. It's the time element really."