Craig Elliott confirms Jordan Burrow turned down higher-level clubs for Boston United
Manager shocked by how easily attacker was convinced to sign after York City departure...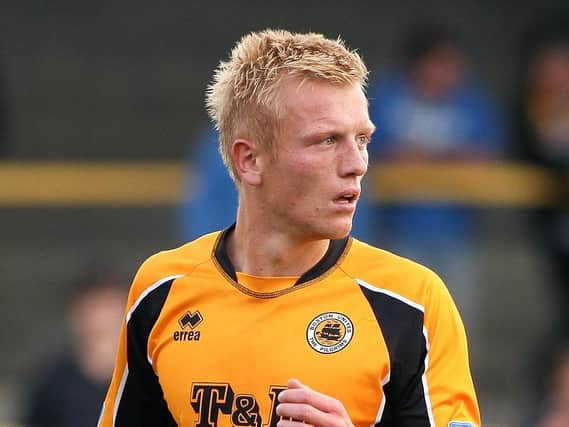 The Pilgrims boss was delighted to bring the 27-year-old striker back to the club after his release by York City.
The former Morecambe, Lincoln City and FC Halifax Town man netted 15 times for the Minstermen in the National League North last season, with Elliott convinced the attacker will be the right for the Pilgrims.
"It's an area that needed improvement, not just this season. We've lacked a bit of physicality in the opposition box and he brings that to us," Elliott told The Standard.
"The players did well for us up front last year, but we never had anybody quite like Jordan Burrow in certain matches that can hold the ball up and be strong aerially.
"We got into good areas last season and we didn't quite have that clinical edge and that player to attract opposing players to him and give up that space for others.
"He brings a lot of that to us. He was captain of York City, leading scorer of York City and he's had a good season.
"He's got good experience and it was a no-brainer for me. It's a good fit."
Elliott admitted he was shocked how quickly the deal with Burrow - who played eight matches for United on loan from Chesterfield in 2011, scoring twice - was done.
"I was surprised how quickly and easy the Jordan Burrows deal was, actually," he added
"Obviously, there was a lot of interest in him, a few from higher league as well, but he was really desperate to come to Boston.
"I was delighted to get him, and also by how much he wanted to come and how quickly it all got done.
"He'd been here before and enjoyed the spell, which was eight or nine years ago, but also he played against us last year and said we were one of the stronger teams to play against.
"He was really impressed with how we played, and you add in the new stadium - he wanted to continue playing for a big club.
"I think the more he thought about it the more boxes were getting ticked."