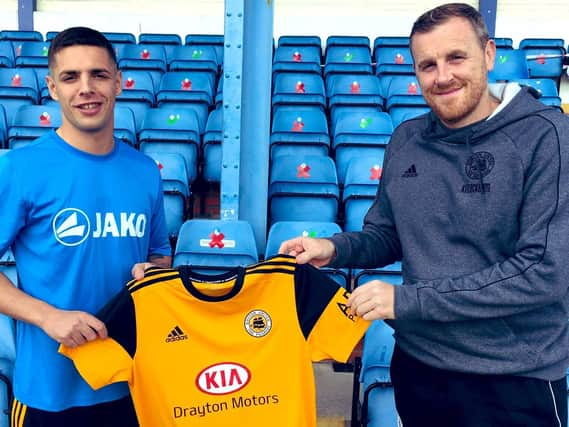 "Obviously, he's a great player. Two years ago when Stockport won the league I think he was probably the best left back in the league, so we're going to try to get him back up to that standard.
"It's another experienced player and competition for Josh Askew, who I thought did well today.
"It's about competition and slowly building a squad to do well this year."
Elliott, who was speaking to Boston United's YouTube channel, praises his side's performance at the Northolme.
"I thought we were really good from the off, dominated possession, defended really well, strong," the manager said.
"If I had any complaint (in the first half) I think we maybe should have three or four goals because of the chances we had.
"As they go friendlies, second half, it became a bit of a scrappy game."
With last season's play-off final defeat pushed to the back of the mind, Elliott is now working on getting the best from his new-look squad, of which Duxbury was summer signing number 11.
"Last year's gone, it's a totally new outfit now and we've got a certain way we want to play," the manager added.
"The quality's there to see. I thought we played some brilliant football.
"You can see the quality we have got, it's about fine tuning that, getting the chemistry right and moving forward week by week."