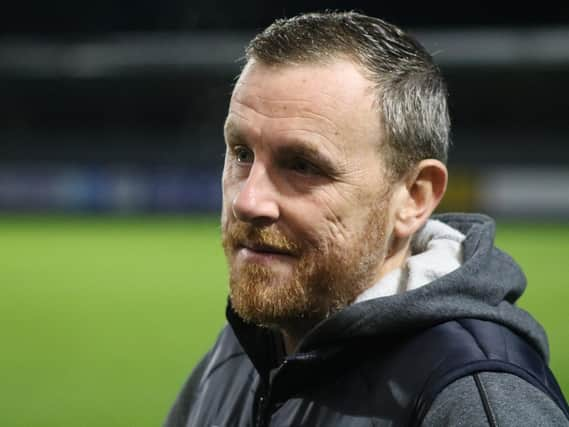 The Pilgrims led 2-0 in the 87th minute at Blackwell Meadows last month when an injury to Quakers defender Nicky Hunt saw the contest abandoned.
"I'm fuming. I'm not going to hide behind it to be honest," said the Pilgrims boss.
"I just don't see the common sense in it. I totally disagree with the decision and I'm not going to play it down.
"I just think that with what's happening in the world I can't believe they're making us go back up there. The two worst (Covid) regions in the country, the north east and Lincolnshire and not only that, the common sense.
"There's three minutes left and it's absolute heartbreaking, but I'm sure Darlington and their manager are absolutely over the moon with it."
Had the result stood the Pilgrims would be sat sixth in the table instead of 12th.
United's squad learned of the decision the night before November 28's 2-1 defeat at AFC Fylde, but official confirmation was delayed for 14 days in which time the Pilgrims had the chance to appeal, which the club opted not to do.
"We knew about the decision a few weeks ago, the players did," Elliott added.
"To be honest they took it a lot harder than I thought they would and that's coincided with us feeling sorry for ourselves a little bit.
"But I understand it. I was coming home and thinking about it all the time. Those three points would have put us in a good position in the league. We deserved them and it was another clean sheet.
"Seeing it in the media, you feel it again. We had the majority of the support from other people, other clubs, so that makes it even worse.
"If it was the other way round I would have expected Darlington to get the decision, but yet again the league make a bizarre decision. It's gutting."
United will return to Darlington on February 16. The match will kick off at 7.45pm.