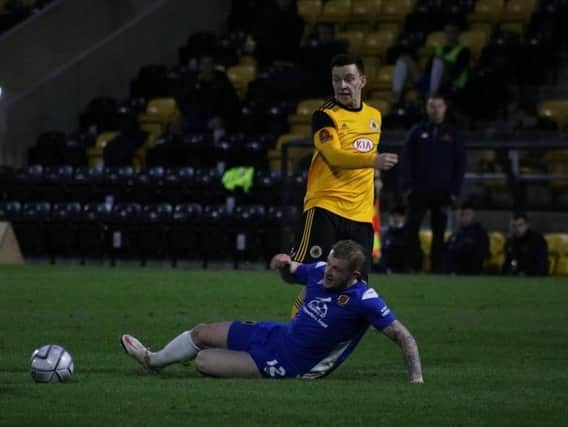 The Pilgrims are still looking for their first win and first goal at the Jakemans Community Stadium.
Elliott believes that the change of scenery may have caused his players to feel as if they have been forced to tweak their style of play, and he wants them to get back to their former ways.
"I said to them I think we're getting a little, I wouldn't say starstruck with this stadium, but we're playing like it's Wembley and we've got to play a different way," he said.
"It's still Conference North and you've still got to roll your sleeves up.
"I think we're getting caught between trying to win games and winning in a certain style.
"We're just trying to be pretty and this league isn't about that, you've got to play percentages.
"We've got people like Scott Garner; he's old school and sometimes he's being forced to do some things he looks uncomfortable with.
"It's a balance but I am a big believer you win the battle and then you start to play your football.
"We can play good football, just in a different manner."
Elliott knows today's visitors will offer a stern test, especially as Jordan Thewlis and Mitch Rose begin three-match bans after being sent off during the draw with Chester.
Elliott confessed both sendings off were frustrating to watch, Thewlis for kicking out at Kevin Roberts and Rose for shoving Chester manager Bernard Morley in retaliation during a melee.
"Jordan's especially as he shouldn't be doing what he's doing there," Elliott added.
"I said to him he's the one who should be falling down and milking fouls. For Jordan to get sent off in those circumstances is not great really."