Craig Elliott hopes Boston United can continue playing, but raises safety concerns
Pilgrims boss says clubs are in 'vulnerable' position with high Covid rates...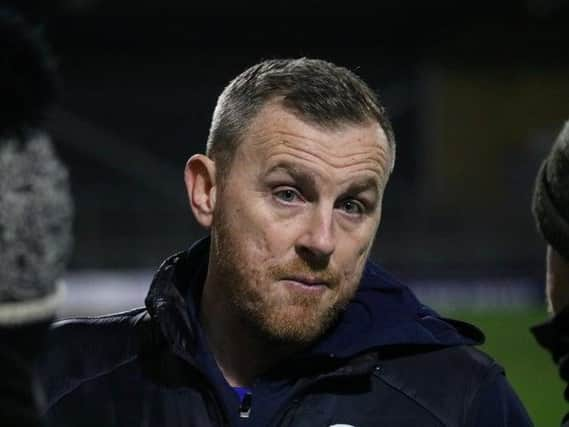 Craig Elliott wants football to continue, but knows that safety must come first.
Boston United are among the 66 National League member clubs who have this week put forward their views on how to move forward now the three divisions have lost their grant funding.
Despite opposition from Havant & Waterlooville, Concord Rangers and Slough Town, it has been stated that action will continue as scheduled this weekend, including the Pilgrims' home clash against Brackley Town.
"I hope we can continue to play football but that's got to be balanced with being safe as well," Elliott said.
"At the minute it is a strange situation to be in.
"From a safety point of view, we feel a bit vulnerable, we have to be honest.
"Some of the facilities have not been great, we don't get tested and we travel about from district to district.
"With the numbers in the country at the minute, you feel like you shouldn't be doing this really, to be totally honest.
"If they put things in place to make everyone more safe then I'm sure we can play football."
The three options on the table are clubs applying for loans, the league taking on the loan and reclaiming the cash from future central payments or suspending the season.
The National League board will discuss the clubs' responses at a meeting today.
Twelve National League North clubs have written a joint letter demanding the immediate suspension of the league.
Other clubs in the Pilgrims' division have also stated they would wish for action to be put on hold.
Now Elliott hopes some clarity will be forthcoming.
"We want to know, the players as well. One thing I have been critical of, the National League don't make decisions quickly enough," he added.
"You're thinking about all the time, you're only human so I'd like them to make a decision so we know exactly where we are.
"Just communicate, help and make things easier than they are at the minute. Speculation is not good for anybody."