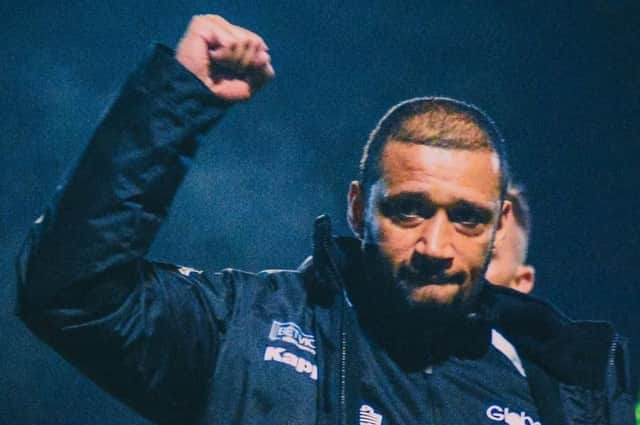 However, the Holy Blues manager has assured supporters that won't dampen his promotion dream.
Woodhouse told The Standard that attempts to keep his side together may prove to be an impossible task.
"I've been working but at the moment it's really difficult as I don't have a budget so I can't offer players anything," he said.
"It's really difficult at the moment. I'm hoping to keep the core of the squad together but I personally feel it could get ripped apart because of this."
The longer lockdown continues, the longer there will be a lack of clarity about when football will be able to return.
As more time passes, out-of-contract players could well feel less affinity to their previous clubs and also have their heads turned by other teams looking to snap them up.
Teams in better financial shape may hold the cards when it comes to making signings.
Woodhouse arrived at the Northolme in November, tasked with keeping Trinity in the Northern Premier League's top tier.
By the time the campaign had been brought to a halt by the Football Association, and all results expunged the Holy Blues were play-off outsiders and the Northern Premier League form team.
Whether Woodhouse can keep the core of his squad together or not remains up in the air, but the manager is still desperate for glory.
"I signed a two-and-half-year deal a couple of months ago," he continued.
"I'm at the football club for the future and i want to drive the club forward.
"From an egotistical point of view, I want to be the first manager to get Gainsborough Trinity promoted.
"We were doing really well when the season finished and I'd love to get us back there, but there may be a rebuilding job to do first.
"Rebuilding the football club will be really difficult but I'm here for the long haul. I'm excited about the future."
Woodhouse now wants to replicate the togetherness he felt as this season was halted.
He added: " I made my debut at 17 and football has been a huge part of my life. This was the most I've ever seen the players and fans and everyone together."