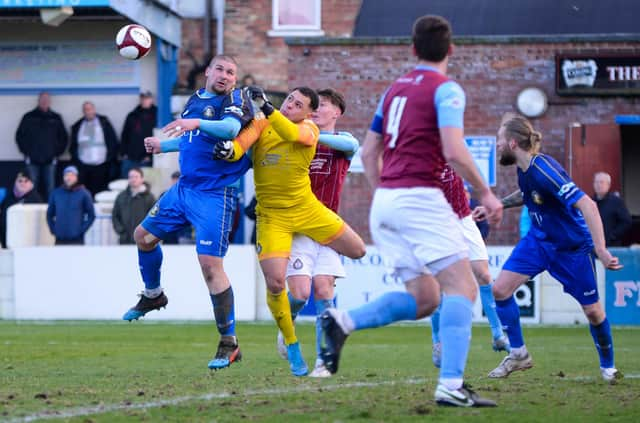 The league, together with the Isthmian and Southern Leagues, say a 'substantial' number of clubs agreed the current 'pause' to the season should continue - though they did not say whether that number was a majority.
One of the other step three/four leagues - the Southern League - said the matter was now 'subject to comment by the FA'.
That suggests the FA may have the final say on when the leagues get going again - though what is not known is whether they will be basing the decision on an actual recommendation from the three leagues to keep teams out of league action for now.
There is some talk of the issue being reviewed again by or on December 16 - which is when the government is due to review which areas are in different Covid lockdown tiers.
An NPL statement said: "The Clubs in membership of the Northern Premier, Southern and Isthmian Leagues (the Trident Leagues) met earlier this week to consider the challenges and issues brought about by the reintroduction of Tiers after the raising of the nationwide lockdown with effect from yesterday.
"The clubs were asked to vote on a proposition that the pause in fixtures be continued with a regular review in light of changes to the Tiers and/or grants becoming available.
"The total votes cast by the 224 Clubs show a substantial number of Clubs in agreement with the proposition.
"The matter has been considered today and is subject to comment by The FA.
"A further statement will be issued in due course."