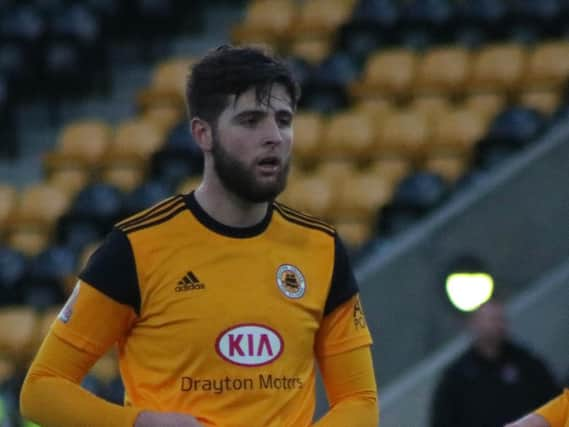 It was a far cry from last year's debut for United, also in the same competition.
On that occasion, a 1-0 defeat at Atherton Collieries, the then-Notts County loanee was forced off with a head injury with less than half an hour played.
"I only lasted 20 minutes and had to come off," Bird reflected.
"I broke my nose and had to have that re-positioned. Completely different."
But yesterday the 21-year-old was in much better spirits following the penalty shootout success, which saw his ex-Magpies teammate Ross Fitzsimons make two vital saves.
"It's nerve racking, especially when you offered to take one and you're thinking 'the pressure could be on me' - but the boys took them well," Bird added.
"Roscoe made two good saves to put us through as well. They dealt well with the pressure."