Edgley challenges Boston Town to put winning run together - beginning with Harborough
Bees involved in high-scoring matches so far...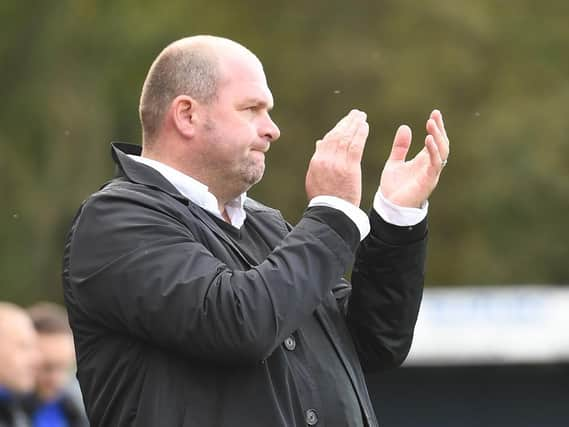 Gary Edgley is challenging his Boston Town side to put a run together as the Poachers bid to climb the table.
After an unpredictable start for many sides in the United Counties League Premier Division, the Town boss is calling on his squad to start showing a little more consistency over the upcoming weeks
"We need to be putting results on the board and it's all about the league now," Edgley said following his side's FA Vase exit at Anstey Nomads.
"We're looking at a run of games against sides who are not in the top six. We need to go on a run now, picking points up and getting up the league."
The Bees' matches have been goalfests so far this season.
Harborough have scored 33 times and conceded 23 in 12 competitive matches, netting in every game but having kept just one clean sheet.