Fan power sees Joe Leesley receive Boston United man of the match award
Supporters set up initiative to bring back champagne tradition...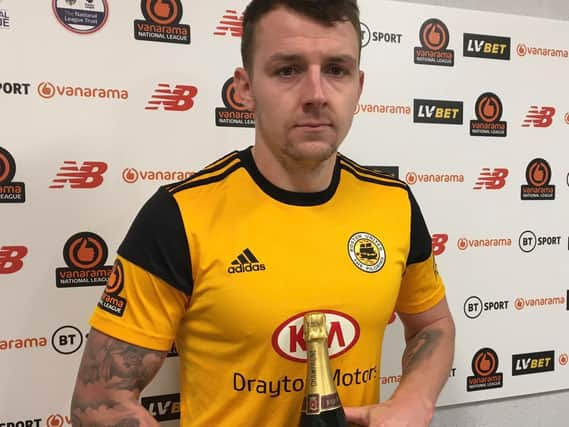 Joe Leesley was named Boston United's man of the match last night - and left with a bottle of bubbly courtesy of the fans.
With action played behind closed doors so far this season, the lack of match day sponsors has seen the champagne left on ice.
But supporters are ensuring corks can be popped again with a new initiative.
For each home game, five different fans are chipping in a tenner to purchase a bottle of plonk to allow the man of the match tradition to continue - and any cash left over is donated to the club.
The five supporters put their heads together after watching the game via live stream and agree upon a deserving recipient.
Following last night's shootout defeat to Chesterfield, supporters Stephen Owens, Matt Allitt, Mick Small, Melvin Moxon and Andrew Edwards agreed upon Leesley becoming the first recipient this season.
"With fans not being allowed to support the players in person, this is just a little way we can show our appreciation," said Mr Owens, who came up with the idea.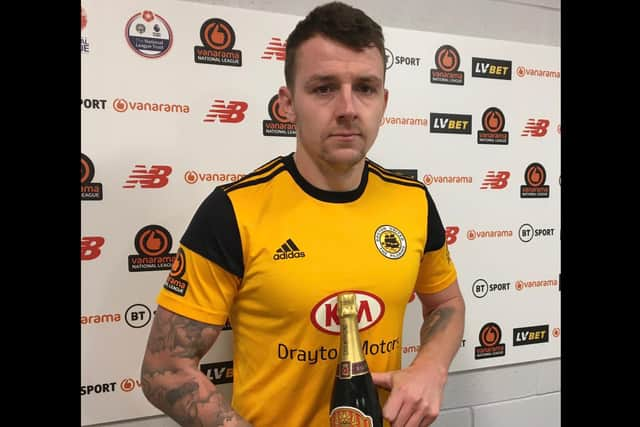 "The remainder of what's left after the champagne has been purchased, the rest of the money is being donated to the club.
"We appreciate it's not a massive amount of money, but it all helps during these tough times."
MORE PILGRIMS: United v Chesterfield - photo gallery
MORE PILGRIMS: Spireites boss Rowe delighted with 'character'