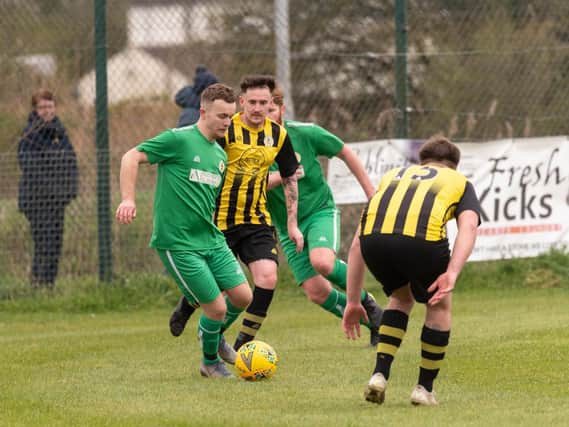 The Boston and District Saturday Football League hope they can end two disappointing years on a high - by showcasing exactly what grassroots sports has to offer.
The past two seasons have been declared null and void, but alternative competition the Maccasports Trophy kicked off on Saturday.
With teams split into two leagues, a finals day for both competitions will be held at Boston Town's DWB Stadium on May 29.
This will be the first time the league has hosted two finals in one day, with chairman Roger Gell hoping for a party atmosphere.
"I think that will be a really good way of ending what has been a difficult season for everyone," he said.
"Hopefully at that point spectators will be able to attend and make it a really good end day to the season.
"It'll be a good opportunity to showcase local grassroots football at two different levels.
"Also it'll give all the clubs a chance to get to a final and, at the end, there'll be a cup to play for. Hopefully, they'll go out and enjoy the matches with the knowledge there's a cup at the end of it.
"It'd be nice if we could get a good crowd down there to conclude the season."