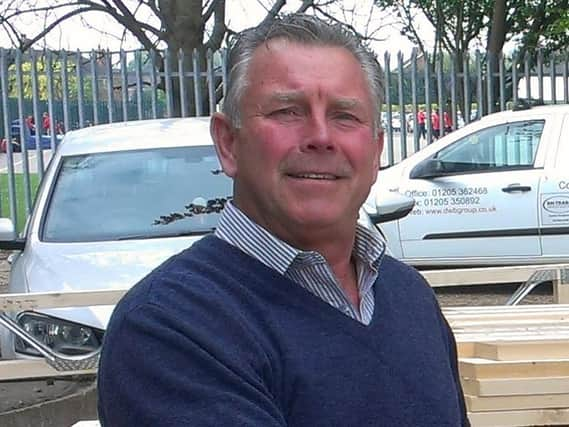 Boston Town chairman Mick Vines believes non-league clubs will face a 'testing time' when they return to action.
With many businesses struggling due to the lockdowns enforced by the Covid-19 pandemic over the past year, Mr Vines believes the levels of sponsorship the Tattershall Road club - and many others - have been accustomed to may no longer be there.
"It's going to be a job for everyone next season as the sponsorship deals will not be about like they were before," he told The Standard.
"Businesses we deal with, small businesses, aren't going to be able to sponsor us when they're struggling to survive."
Income could well be down next season, but Mr Vines has made it very clear that ensuring the future of the club comes before glory.
"It's going to be a testing time for everyone and I, for one, am not going to get the club into debt," he added.
"The club's got no problems and I won't be going down that road, getting the club into debt to be successful.
"That will never happen while I'm at the helm.
"It'll be a testing time for everybody but let's just hope we can get back to normality, that's the main thing."
With the feeling that sponsorship money won't be at the levels it has been before, Mr Vines believes that many players will feel a knock-on effect themselves across the non-league game.
"I think some players will be brought to task as the money's not going to be about," he said.
"The expenses for training and away games might not be the same at a lot of clubs. It won't be what they've been getting.
"Boston Town has to come first for us."
The Poachers' United Counties League Premier Division campaign has been curtailed by the Football Association.
This means plans are already being put into place for next season.
Mr Vines is working with boss Gary Edgley and his management team on how they are going to go forward.
"There's things that will be put in place for next season," Mr Vines continued.
"I think the club's out the doldrums now. I think we're planning to go forward."