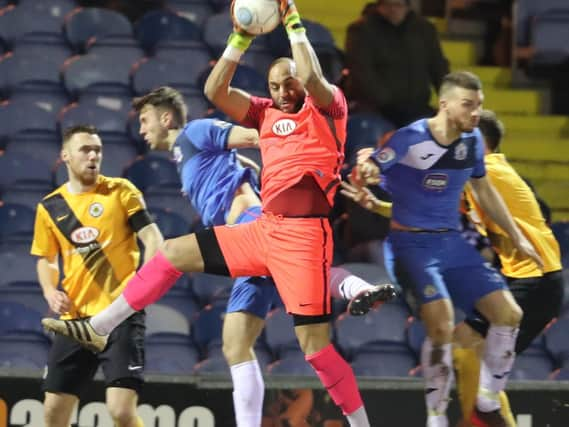 Jon Stewart says he is lucky to be alive after being electrocuted during an accident at work.
The former Boston United keeper was hospitalised during last season, but is now looking to put a nightmare year behind him.
"I was at work and on a windy and rainy day, I was electrocuted as 11,000 volts went through my body," he told Matlock Town's website after signing up for another season with the Gladiators.
"The doctors said they couldn't believe I was still here, nor could my family.
"I was in hospital for just under a week and had to take things easy for a good while after that."
Stewart, who was managed by Eddie Howe at Bournemouth and Burnley earlier in his career, is looking to the future following a bleak year.
Before Christmas he served a one-month ban for a breach of FA betting regulations, before the tragic death of teammate Jordan Sinnott.
"I received the ban but the club backed me one hundred per cent which I really appreciate," Stewart added.
"Then came Jordan's death which knocked the stuffing out of a lot of the players."
Stewart made 10 appearances for United in the 2017-18 season after being brought in from Craig Elliott's former club Shaw Lane, along with defender Ryan Qualter.
Stewart, Qualter and ex-Pilgrim Callum Chippendale will all be part of Matlock's squad next season.