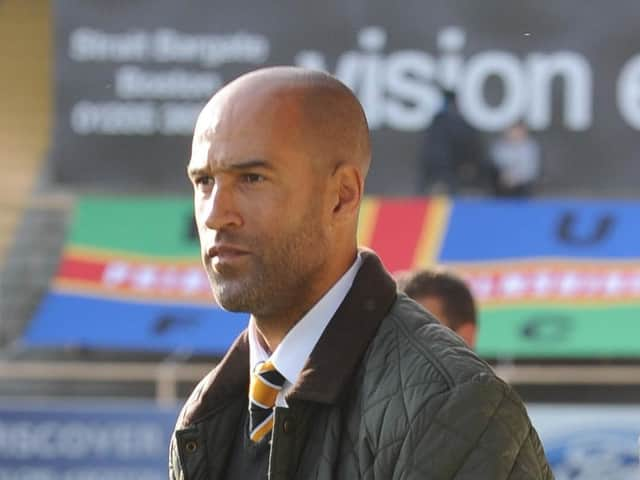 Jason Lee wants the top PFA job.
Former Boston United manager Jason Lee wants to shake up the Professional Footballers' Association after applying to replace Gordon Taylor as chief executive.
Lee, 49, has put his name forward - along with ex-Stoke City striker Jonathan Walters and current PFA chairman and ex-Sheffield United defender Ben Purkiss - for the top job at the players' union.
"I've been involved in football for 34 years and I've been involved in administration for the best part of 10 years. I believe I've got the skills and competencies to step forward," Lee, currently the PFA's equalities and education executive, told talkSPORT.
"I've definitely got the courage and conviction to lead an organisation.
"I certainly believe we need to galvanise and continue to engage with our membership – that's the most important thing.
"People assume that we've maybe become out of touch, but I know for the best part of 10 years that I've been here I've been face-to-face with our membership and players and be on the front foot.
"That needs to be across the whole organisation, so for me that's vitally important. The players have to trust in us and vice versa; then we'll be able to make changes.
Lee celebrates scoring at Histon. Photo: David Shipman
"Without their implementation and things that we want to do – remember we're player led. It's not just me coming up with ideas about what I would like to do."
Taylor will leave the role, which he has held for 40 years, at the end of the current season.
Lee's playing career has seen the striker play for clubs including Nottingham Forest, Charlton Athletic, Notts County, Chesterfield, Peterborough United and Northampton Town.
He first joined Boston in 2004 during the club's Football League years.
In Football League action against Rochdale.
He returned briefly in 2010 before taking on the player-manager role - firstly alongside Lee Canoville and then later on his own - from 2011 to 2012.
"People that have been working within the PFA understand that there are changes that need to be made. I'm definitely in favour of modernisation involving the PFA," Lee added.
"The PFA needs to be more resourceful as well – and spend money in other areas. The PFA is not as big as people assume.
"We've got 60 plus staff and do our best for our members, but that (number) needs increasing. Wellbeing is very important, and we're tackling things like dementia – all things to help our membership.
"We know what needs to be done and it's just about ensuring the right money is spend in the right areas and then we can provide a really good service for our players."