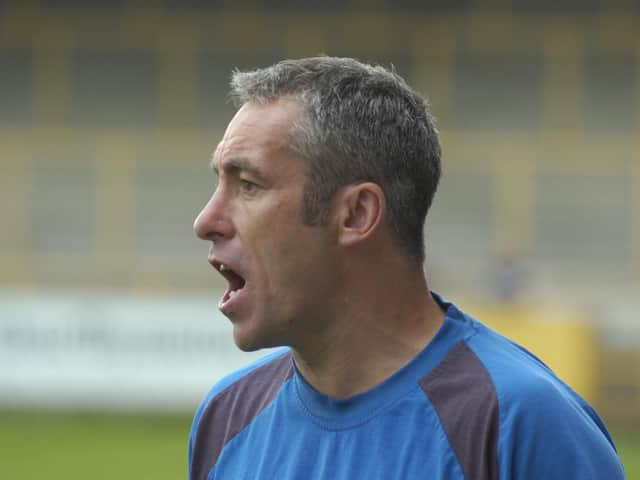 Did you hear about the time Adam Millson was involved in a road traffic accident with Grimsby Town chairman John Fenty and managed to snag himself a couple of tickets to that day's game?
What about the occasion defender Nick Jackson got caught hitching a lift during a running exercise at training?
If not then Off Script may be the place for you.
The new Boston United podcast is the brainchild of Lewis Cook and Lewis Wright.
Episodes involving the duo catching up with former manager Steve Welsh, ex-players Jason Field, Aaron Butcher, Jon Fairweather, Jackson and Millson, along with youth teamers Tom Wilkinson and Finn Armond are online and available.
The Standard caught up with the two Lewises to discuss the pod...
Where did the idea for the pod come from?
Cooky: I wanted to do something different to keep people engaged during the lockdown. Me and Wrighty were on our daily Whatsapp call, as we did throughout all the lockdowns whilst we were on the exercise bike, and we had the idea of doing a podcast with footballing people, guests telling their stories and giving advice to the players, but also keep the older people engaged with football after it stopped.
Wrighty: The podcast idea was spoken about before lockdown three during a walk around the new stadium as we were thinking of ideas to still engage with the wider community. Cooky has been delivering PE and ball mastery sessions through his YouTube channel The Skills Room, so the Off Script podcast was a nice extension to target a more adult audience.
How do you select your guests?
Wrighty: I have worked at the club since 2004 so I have seen a lot of change over that time and been able to work with or alongside these great people who have once played or managed at the club. I suppose at the minute the guests we have on are from a certain period in time where we transitioned out of Football League into non-league.
Why did you choose the podcast format and how rewarding is it putting a show together?
Cooky: Podcasts are a great way for people to watch and listen to different subjects, it creates a lot of cool and interesting conversations which is what we wanted in a chilled-out atmosphere. It's called Off Script because it's just people talking football.
There are some great stories being revealed. Which is your favourite one so far?
Wrighty: There are so many to choose from, practical jokes and antics that the players would get up to. I do however think the Nick Jackson episode, when he started to reveal his love-hate relationship with ex-Pilgrims manager Tommy Taylor was a hilarious. He tells the story of when they were told to run back from training at Freiston and the lads decided to hitchhike, only to be caught by the gaffer in the car behind.
Cooky: It's been amazing to see the players I used to watch and have been coached by as a kid tell some of their stories. My passion is to help players, so the advice given out is better than anything for me. For example, the thanks to the parents who travel so far as stated by Jason Field, working harder than your opponent as stated by Nick Jackson and my favourite quote of any podcast, from Steve Welsh: "Hard work beats talent when talent doesn't work as hard."
How is the podcast being received by listeners so far?
Wrighty: The podcast has been received really well by the public with a lot of the lads who come on to the show commenting on all the chatter they get from their peers in the non league game.
Cooky: Just one person listening is a success for me as that means they are making one person smile, or keeping one person positive during the lockdown.
Do you have a number of episodes planned or do you want to just keep on going and see where it takes you?
Cooky: There isn't a set number, it's just when they happen. We are not pushing people to do it, all of the guests have been first class and have helped us keep the positivity flowing.
Have you got any guests lined up you can tell us about?
Wrighty: In the next couple of weeks we have Lee Canoville coming on which we are pretty excited about.