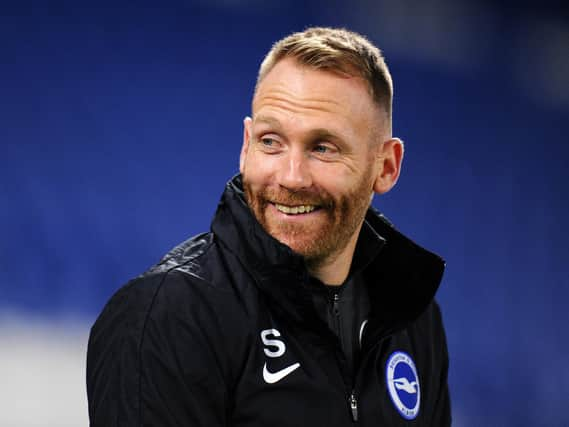 Rusk was unveiled yesterday following the departure of previous boss Jim Gannon.
The 39-year-old joined the Hatters from Premier League Brighton and Hove Albion, where he has coached the under 18s, under 23s and first team, most recently working under ex-Pilgrims teammate Graham Potter.
Rusk made 140 appearances for Boston, scoring 12 times, between 2001 and 2007.
He helped the club win the Conference title in 2002 before featuring in all of the Pilgrims' five seasons in the Football League.
Although Rusk initially joined United as a central midfielder, he was utilised in a number of roles, including in goal - following the sending off of Nathan Abbey - in a victory at Notts County.