Frustrated Gainsborough Trinity boss admits his side are 'not very good' right now
Frustrated boss Curtis Woodhouse admits Gainsborough Trinity are not very good right now.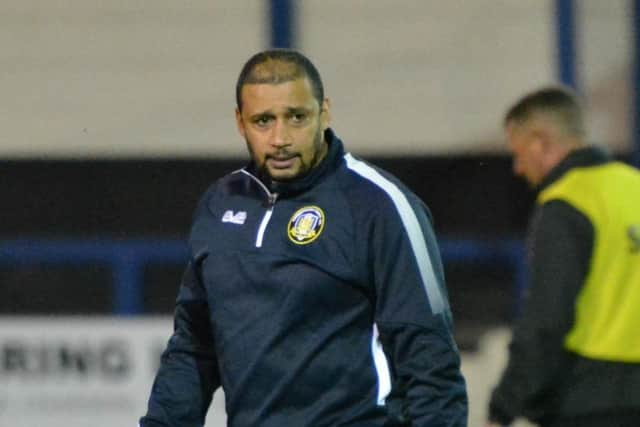 And, while he accepts his team is giving it their very best, Woodhouse says the players do not meet his expected level.
"I said to the lads after the game, it would be wrong of me to tear srips off them when they are doing their best." he said.
"Our best is not very good and that's the harsh reality. That is where we are at and that is our level.
"It's not the level I want to manage, but that's where we are at this season and it is what it is.
"We had six teenagers out there. We have got what we have got and there is nothing else coming in.
"The lads are doing all they can, but we are not good enough right now.
"In sport, you find your level of where you are at whether that's pro sport or not, and the level of us is not good enough.
"When we get a win we have to celebrate it because it's going to be a long hard season.
"A good percentage of that team is not good enough for the level I want to be at as a manager."
And Woodhouse accepts that things are unlikely to improve any time soon.
"We need new players to improve, but that is not likely to happen," he said. "We need to get on with it and do the best we can.
"The players are doing the best they can, but it is not good enough.
"Peterborough are a good side and deserved the win, they caused us problems and we have no complaints.
"For large periods it looked like a men's team against an U21 team and that's how it panned out.
"Once we got it back to 2-2 I was happy, but we never looked like going on to win the game, it was men against youth.
"I don't want to be too harsh on the lads, they are doing the best they can and it's not fair on them for me to be harsh.
"I refuse to hammer anyone. They are doing their best, but it's not good enough. All you can ask is the team you put out there does their best."