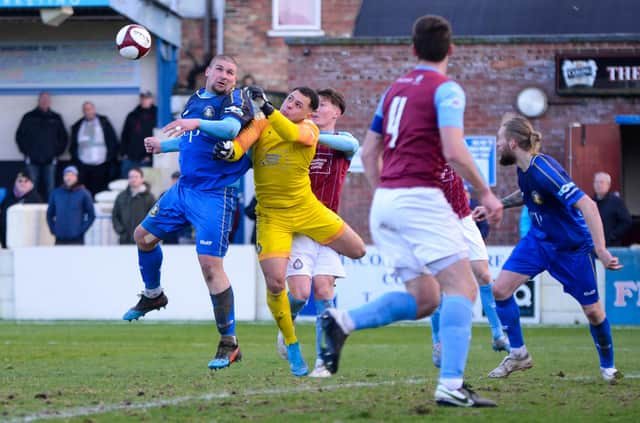 Trinity are currently not playing following the ongoing suspension of the NPL, with Boles feeling not enough has been done to support the club.
"Teams in the league above like Bradford Park Avenue, Curzon Ashton and Leamington, who get far lower gates are getting £30,000 a month to play behind closed doors. We would love that and it makes no sense.
"The only support we've been offered are loans that aren't sustainable. You rob Peter to pay Paull and we would start next season on the back foot already by having to repay it.
"Loans are not acceptable at this level of football. The FA need to step up and look after this level of non league system, in my view they have failed massively from start to finish.
"There has to be more support. We are being forced to stop operating and there must be support
"The FA can sustain us, we are the only part of football not being supported, the EFL and National League have it, where is our support?
"The FA has seriously been left wanting."
And Boles also believes that Trinity will be plunged into further crisis if they are forced to play again under the current cap of 300 fans.
"Playing with crowds capped at 300 given that we have 400 season ticket holders is the equivalent of playing behind closed doors," he added.
"We can't make revenue as we can't sell tickets for the games - they go to those who have already paid.
"We have no match day income, we can't have sponsors which is a massive part of our income.
"We can't sell programmes or do raffles and we don't own the catering outlets and the bar so we don't see a single penny on a match day.
"For us it's just not sustainable. If we are forced to play it will be very bad.
"Our players are on furlough so we don't pay the wages, which is ok for the club.
"We have the usual minimal expenses so, at the moment, we are ok.
"If we have to play we will have to pay wages with no revenue generating opportunities or match day revenue.
"If we had to play we don't know how long it would have to be under the fans cap.
"We proved before lockdown that we could operate safely and professionally with 600 fans in the ground and I don't see what has changed so that we can't do that any more.
"Discussions are ongoing all the time about what we do. If we have to pay we'd have to look at maybe putting players on transfers, cutting the wage bill down, maybe playing more of our U21 lads to fIll the squad up.
"They are all conversations we would need to have if this is forced to go on.
"If we had a 300 limit and financial support we would snap their hands off, but we are getting no help."