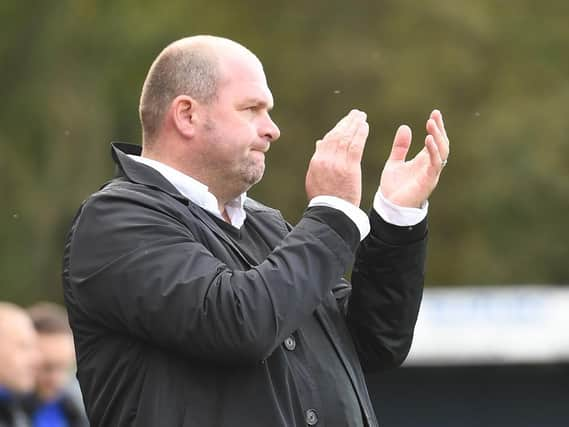 Boston Town boss Gary Edgley is happy to draw a line under a 'rubbish' season.
With the Poachers having played just 12 of their scheduled 38 United Counties Premier League matches and their December 28 victory over Sleaford Town the club's only match since November 3, last night's decision seemed inevitable.
"We're obviously disappointed that the season's been a load of rubbish really," Edgley told The Standard.
"We've not played many games, it's been stop-start. We've not felt comfortable at games due to the procedures that need to be in place and it's just a season I would be quite happy to forget very quickly.
"I'm pleased that they've actually said that is it and we can move on. We can draw a line under that and start planning for next year."
Edgley's words echoed those of Poachers chairman Mick Vines who recently called for the campaign to be axed.
While the news caused a mixed reaction in the playing squad, Edgley was looking at the bigger picture.
"It's a mix with the lads. Some are doing their own bits and pieces and it's not helping in terms that gyms and things are closed.
"There are a few who are regular gym bunnies and having gyms open will help them.
"But we've been very lucky through this in terms that, the players and people at the club haven't lost anybody close to them due to this virus.
"There are guys at the clubs who are no spring chickens, and the Last of the Summer Wine crew (a group of the club's older fans) who come and watch games are ok, which is great.
"That is above everything. It would hurt if we had lost people. There's a lot of people who have lost husbands, wives, grandparents."