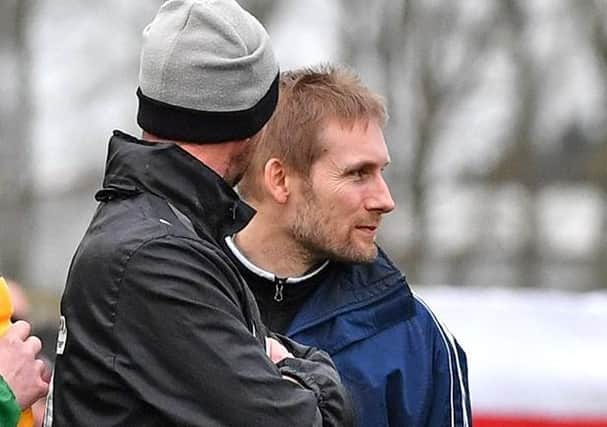 The Greens play host to the sides who ended the weekend in the bottom two spots of the United Counties League Premier Division.
First up are Peterborough Northern Star, who visit Eslaforde Park this evening (KO 7.45pm), before Leicester Nirvana arrive on Saturday (KO 3pm).
Before last night's contest at Lutterworth, Nirvana sat bottom of the table without a point, while Northern Star will make the short journey to Lincolnshire with one point to their name so far this term.
"They're two very important games. Two games against teams who probably look at us and look at the game in the same way that we are," said manager Jamie Shaw. "I keep referring to a mini league at the bottom.
"It's important at home that we stamp out our authority on those games and get something from both of them."
With one win under their belts already, Shaw believes Town have an added confidence that they didn't at this stage 12 months ago, but knows the Greens can't afford to take their foot off the gas.
"We got our first point last year on December 28 (against Boston Town) and that does play on your mind as you go through October and November, and you probably turn drawing games into losing games as your confidence goes," he added.
"It allows us to relax a little knowing we've got points on the board, but we want to maintain the momentum to give us that little bit more self confidence and lack of nerves coming to these games.
"We want to maintain and build a gap as we're aware there'll be tough times in some of the other fixtures.
"From our point of view, we target winning these games and drawing away."
Samuel Jackson (two) and Wes Greenwood were on target as Town lost 5-3 at home to Desborough on Saturday. Last Wednesday the Greens lost 3-0 at Holbeach United.