Hat-trick hero Tom Garrick leaves Boston Town boss Edgley 'happy as Larry'
Summer signing opens account during 6-0 FA Vase win...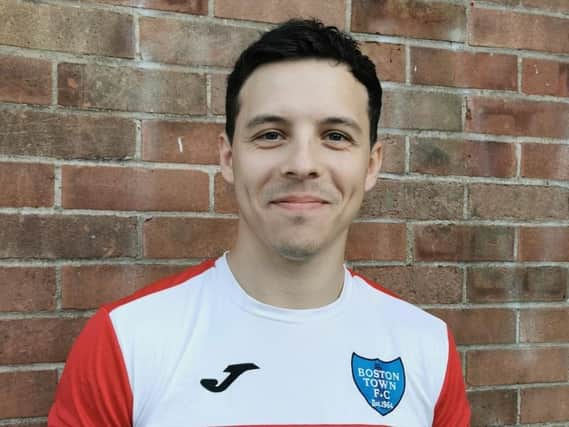 Hat-trick hero Tom Garrick has left Boston Town manager Gary Edgley as 'happy as Larry'.
The former Lincoln United and Deeping Rangers striker opened his Poachers account with a hat-trick in Saturday's 6-0 FA Vase victory over Sleaford Town at the DWB Stadium.
Harry Grigas grabbed a late brace and Richard Ford also found the net in a game which saw Luke White's penalty saved by Garry Doran.
"We beat Sleaford, our striker gets a hat-trick, I'm happy as Larry," reflected manager Edgley, who was full of praise for his summer signing.
"Tom, you only need to look at his previous record and the clubs he's been at to know he's any good.
"When we looked at players this summer we wanted to bring in, he was near the top of the list, but we didn't think we could possibly bring him in.
"When was the last time Boston have signed a player from Deeping who was their best player last season? It must be many years ago since Boston had the clout to do that.
"For him to come to us shows we are doing things right and it's a big statement from the club to get a player of his calibre."
Garrick is still getting his match fitness back after missing pre-season.
Edgley added: "It's going to take time and be another month until he's anywhere up to speed.
"So if he can keep scoring as he gets there we've got a hell of a player on our hands."