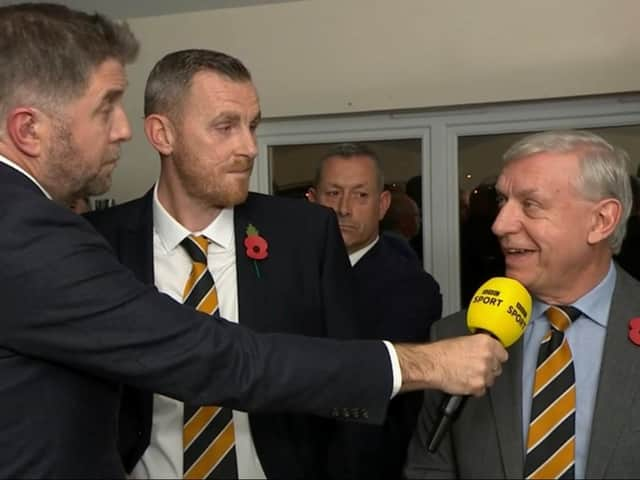 Elliott and Newton.
Craig Elliott has been delighted with the backing he's received from Boston United chairman David Newton.
The Pilgrims have started doing business early after last season was made null and void, with 14 members of last season's squad snapped up already.
"To be fair to Dave I think he knew how excited I was," Elliott said about his players.
"I'm not always happy with players, I'm always wanting more. But he could tell I was happy with what we had last year.
"Equally, the chairman was as well. I think it proved that, although we didn't have many games, we looked strong and I like to think we'd have been up there in the end."