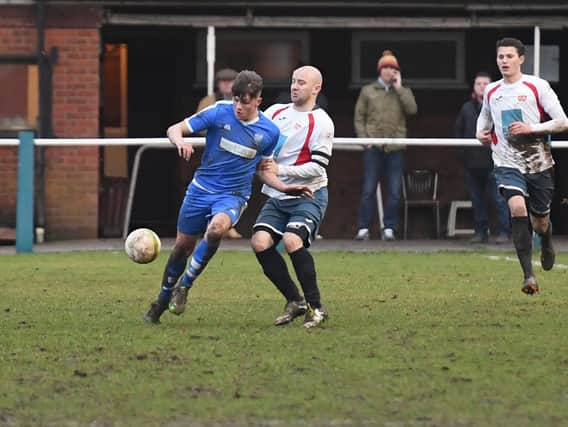 New signing George Hobbins looks set to mark his return this evening while Nick Jackson and Fraser Bayliss are expected to return to the squad for this derby at the Sir Halley Stewart Playing Field (KO 7.45pm), with Town looking to bounce back from the weekend's defeat at Quorn.
Jackson will return from injury while Bayliss was unavailable for the clash in Leicestershire.
The Knights are still looking for their first win of the United Counties League Premier Division campaign, but new manager Tom Crozier inspired them to a 1-1 draw at Lutterworth Town at the weekend.
"They got a great result on Saturday," Edgley said. "They've shown that they're improving already.
"One of our aims this season is to be the best in the area in the UCL, and that means winning our derbies. It's another derby we want to win.
"We've got a few lads back in as well which is a plus. I'm sure they'll give us a test but if we keep playing like we did on Saturday we'll win more than we lose."