Nottingham Forest, Boston United, Sleaford Town and Louth footballing veterans make hospice the winner of tournament
It was a fantastic day for walking football as 10 teams consisting of 98 players from as far afield as Newcastle and Arbroath came together on Sunday to play a charity tournament in Sleaford.
It was in support of the Samantha Birtles charity campaign for the TreeTop Hospice and after costs £1,088.90 was raised which takes the total from a number of events that had been run for the charity to well over £63,000.
The event was hosted at Carre's Grammar School thanks to Stephen Morgon and the Sleaford Academicals walking football team who have been working with ex-Nottingham Forest player Gary Birtles and the charity.
Stephen Morgon said the final figure raised was "truly fantastic".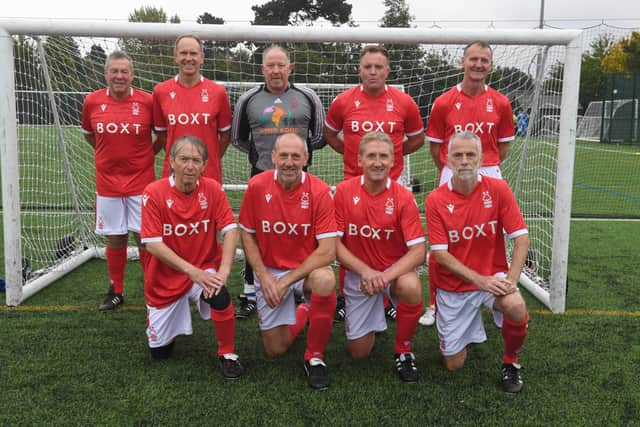 Stephen added: "Sian Lee, the Sleaford Town FC physio was on hand to glue on any bits that fell off and the event was well attended by spectators from near and far - some who left the event enthused to now try the game for themselves."
There were two teams of Nottingham Forest Veterans, the North East Regional team, Scottish Exiles, Louth, Unity, London Irish, Kings of the North, Sleaford Town FC, Boston United and Sleaford Academicals.
Main Support for the event came from Charity Buying Group, North West Walking Football Community, Sleaford Academicals Walking Football Club, Carres Grammar school, Sleaford Town FC, Peter Quantrill and a host of volunteers.
Eventual winners were the Scottish Exiles, led by former Aston Villa and Scotland international Des Bremner, who beat runners-up North East 50.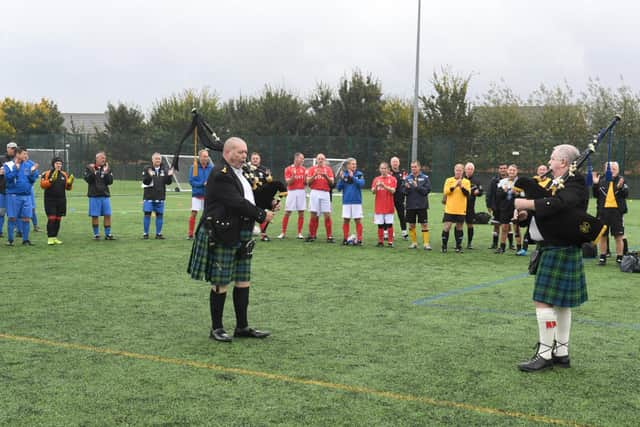 Gary Birtles said: "I am overwhelmed with the support from everyone today and I can't thank you enough."
"The event shows how powerful a force Walking Football has become," added Stephen. "It has the power to change lives in many ways by helping those that need support and involving people in sport for health and fitness from all walks of life."