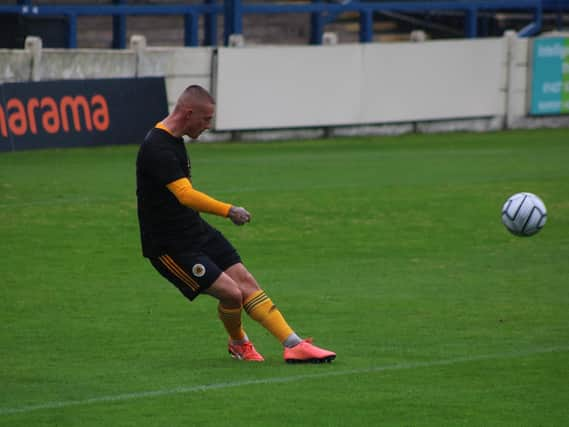 The Seals put in a seven-day approach for the Pilgrims' left back last week ahead of the two sides meeting at the Jakemans Community Stadium.
But Elliott says those scenes are all in the past now.
"I drew a line under it after the game Saturday," said the Pilgrims manager, who waived the seven-day period, allowing Askew to hold discussions with the Seals earlier than anticipated.
"In the lead up to the game it was a bit of a distraction and could have been handled better.
"But that's why I waived the seven days. As far as I'm concerned it's done with and this happens in football and we all move on."
Scott Duxbury returned to United's starting XI for Saturday's goalless draw as Askew was omitted from the squad, Elliott at the time stating his 'head was turned' by a rival.
Joe Leesley also slotted in at left back in Monday's 3-0 FA Trophy win at Evesham United.