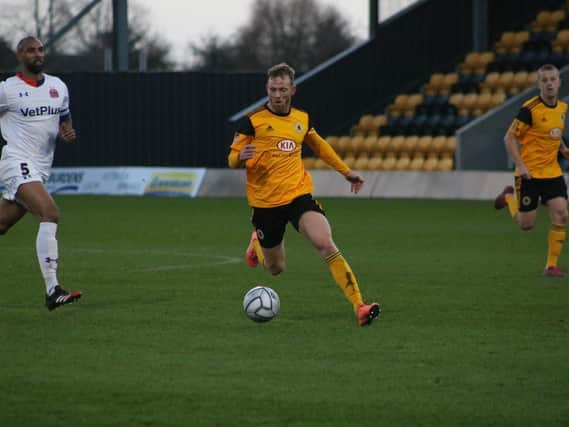 Paul Green says he wants to finish what he started at Boston United
The former Derby County and Leeds United midfielder, who turns 38 today, will remain at Pilgrim Way next season after agreeing a new deal.
When Green - who helped guide Doncaster Rovers from non-league to the Championship and Crewe Alaxandra to League One - arrived at Boston last summer hew said he was still targeting another career promotion.
And things haven't changed for the former Republic of Ireland international.
"I want to finish what I started," he told The Standard.
"I said that to the gaffer, we don't want to be making numbers up we want to be fighting for promotion. It's the same for myself, personally."
With last season being made null and void, Green is keen for a second bite at the cherry.
And he believes that - with many of last season's squad already on board - some important foundations have already been laid.
"When we had a good pre-season behind us we were flying," Green added.
"Obviously, we had Covid and had to start again. There was never any continuity.
"I felt we got into a good position to kick on. But it'd be nice to get the group back together and it's looking like it's happening.
"The group we had last year, it was a great tight knit group and that's what you need on and off the field.
"It will show this year that we've been together. Although only for a short spell, there were a lot of training sessions where we were working on things that will put us in good stead for next year."
After leaving the pro game for Boston, Green questioned whether a strong team spirit could be built as quickly without the squad seeing each other daily.
He added: "To be honest I thought that, but we were tight knit.
"We train and play in the week and then have games on Saturdays. We see each other three times a week and we get on. It shows on the pitch."