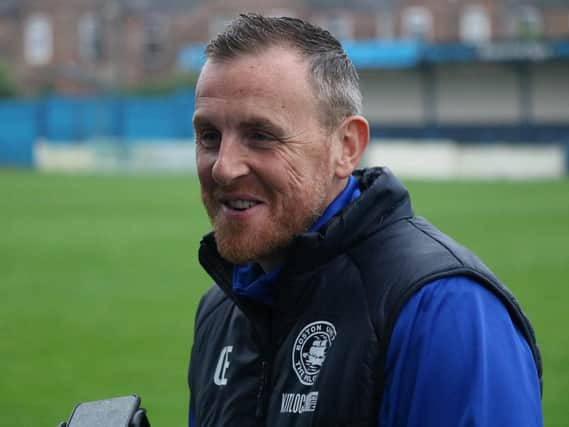 Following Saturday's matches, the fourth-placed Pilgrims trail leaders Gloucester and Fylde by three points with a game in hand. Southport are third while Kidderminster Harriers are level on points with United in fifth.
"I think, if you look at the top end of the table, a lot are full time teams and you expect that," he said.
"Your Kidderminsters, Fyldes; they're full time so I expect them to be up there as they have more time to deal with everything that's happening (Covid and postponements) as well.
"Gloucester, they're full time, so it's no surprise they're up there. If you're full time and not top five or six then there's something wrong."
While Elliott backed the decision to class the Pilgrims as elite sport, a number of his squad still hold down full time jobs.
"What people don't always realise is that it can be mentally difficult," he added.
"People have other jobs away from football, families and things like that. Everybody is getting affected in different ways.
"We've got a positive group and I'm really pleased we have lads who are like they are."