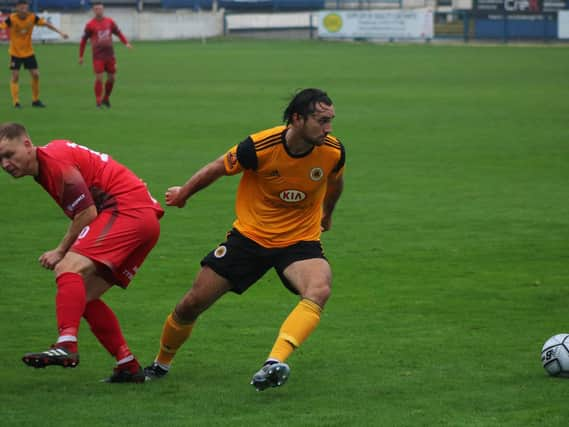 Craig Elliott admits it is hard to accept that Boston United are out of the FA Cup, but feels proud the Pilgrims 'did the right thing'.
That meant opponents Hemel Hempstead were handed a bye into the final qualifying round.
"The FA Cup is tough to accept," said the Pilgrims boss, who has been ruefully watching other teams compete in the competition via live streams this week after being forced to stay home.
"The league, you know you can catch it up. But now we've got to wait a full year to get back into the FA cup."
United officials have been told the club will received the £1,875 prize money each losing side collected in the third qualifying round, while Hemel Hempstead progressed with the winners' share of £5,625.
United earned more than £100,000 from last season's cup run and, with the spoils so great, Elliott hopes other teams will be as honest as the Pilgrims this term.
"With the prize money, I don't know whether it should just be split 50-50 (if one team withdraws)," he added.
"It could lead to teams not being honest. I think we set a benchmark early by pulling out.
"I'm proud of that. We made the right decision. But in think it leaves it open when serious money gets involved because it'll be a big big decision for a club to pull out.
"A lot of clubs are desperate for the money and it'll be interesting to see what happens over the next few rounds."
"It's been a pain watching other FA Cup games (this week),not very nice at all," Elliott added.
"I think that's because we made a big thing about wanting to start the season and FA Cup well, it was a disappointment to come out of it.
"I'm not going to lie, I feel sorry for myself, the players and everyone at the club. You plan and prepare.
"First and foremost, from a football point of view, we prepared to hit the ground running. We got a good draw and to pull out is disappointing."