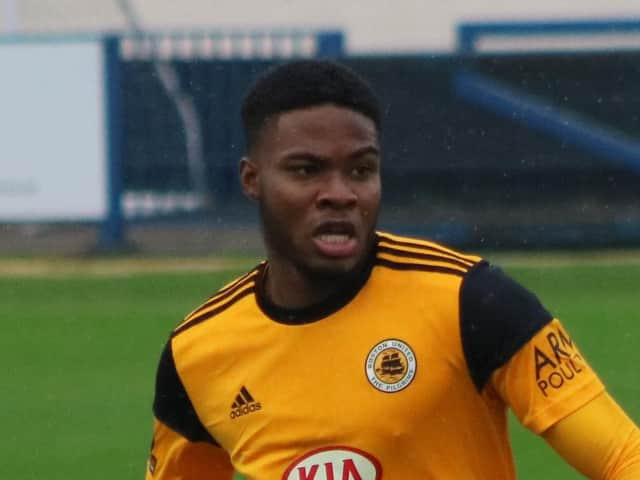 A stop-start season will inevitably take its toll on player fitness, says Boston United boss Craig Elliott.
The Pilgrims could go the whole of November without playing a contest due to having to self isolate following a positive Covid-19 test, as well as seeing seven games postponed and one abandoned.
They have currently fulfilled four league fixtures while teams around them have played as many as nine, with that number rising before Boston are able to return to action on November 28, although there is currently no fixture pencilled in for that date.
United's squad cannot train together during their isolation period, with players forced to keep fit on their own.
And Elliott believes that a hectic fixture schedule - Boston now have to fit 38 league games in a 25 week period, plus at least one FA Trophy tie - will put strains on players whose bodies have not been used to the rigours of matches in recent weeks.
"It's inevitable when you're having stop-starts all the time that you're going to pick up injuries and lose a bit of momentum," he said.
United returned from their fist period of self isolation by picking up seven points from their matches against AFC Telford, Guisseley and Southport.
And the manager hopes the pieces are in place for Boston to return to active in a positive manner once again.
"All you can do is reiterate the same messages we've done since day one about looking after yourself," Elliott added.
"But they are a great bunch and they're professional in every sense.
"We're very lucky with Hayden (Clifton, sports rehabilitator) and his staff as well, they cover the sports science side.
"Me, I'm very fortunate to have a good team around me, and the players will make sure it'll be as smooth as possible."
Elliott added that spirits remain high in the camp, with his senior players playing their part in maintaining camaraderie.
He said: "I've got a leadership group and I had a chat with them this week. They're saying how brilliant everyone's been and the atmosphere, there's been no problems at all.
"Again, I'm going to rely on these players to get around these lads and keep good habits so we can be ready for when we play next."