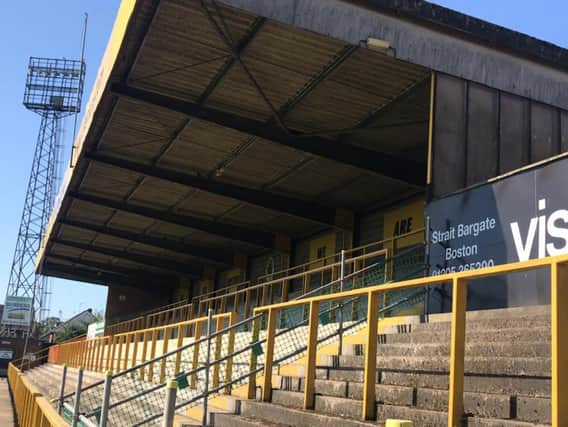 Boston United have been given the green light to end their season at York Street as landlords the Malkinson family are determined to see the club 'back where they belong'.
The Pilgrims will be allowed to conclude the campaign rent free.
But with the National League North play-offs pushed back due to the coronavirus pandemic, the club have been given permission to extend their stay.
"It would give us so much pleasure getting them back where they belong," said Andrew Malkinson, whose family own the York Street site and adjacent Gliderdrome dance hall and bingo venue, which are currently up for sale.
"I was joking about it, saying I've got no option. If the centre forward misses a shot in the last minute because he's playing on a different ground then it's my fault."
Mr Malkinson's family were owners of the football club until the early 2000s, and he was among the 4,137 people present the last time the Pilgrims won a promotion at the stadium, securing their return to the Conference in 2000.
While the club's mission remains the same, their next home match will not have the same kind of atmosphere. The contest will be played behind closed doors.
"Nobody would be more pleased if the club got to the Conference (National League) than us," Mr Malkinson added.
"It would be fitting, a fantastic end if they can get promotion back to the Conference. It would be perfect.
"We haven't charged anything. They've got no money coming in, we're all in the same boat."
Boston, who finished third as the National League North was settled via points per game, are scheduled to host the winners of Brackley Town and Gateshead on either July 25 or 26.
If United reached the final they would travel to second-place York City or host either Chester or Altrincham, depending on who progressed, the following week.
It is hoped BT Sport will screen the play-off games. However, Mr Malkinson has alternative viewing plans.
"I might sneak a look from the Gliderdrome window to see what's going on," he added.
"I've done that a few times in the past."