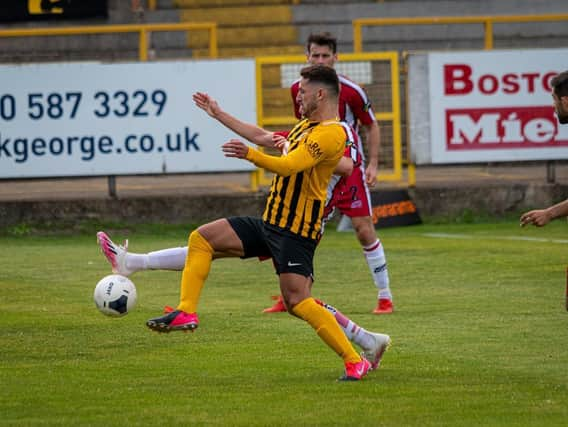 The Pilgrims return to training this Saturday with competitive action set to kick off in early October.
But this later start date, due to the competition being finalised via play-offs rather than declared null and void, could cause potential headaches.
With leagues above and below the three National League divisions due to begin their seasons in September, they will be involved in competitive action at the same time United will be looking to ramp up their warm-up matches.
"It's been a bit full on to be honest," said Elliott, whose side begun their recruitment later than some rivals due to their involvement in the National League North play-off final, held on August 2.
"I'm literally in the process of getting friendlies confirmed, training facilities sorted and bringing in players
"It's not ideal. The play-off final backfired slightly. I'd take it all day long, but now we're looking forward and doing a bit of catch up."
United may have to look to fill their pre-season schedule with contests against National League and National League South opposition - maybe even National League North sides - as higher and lower level squads are already playing their friendly matches.
"It's difficult to find teams," Elliott continued. "Grimsby wanted one next week and we haven't even started training yet.
"It's difficult and we have to play it by ear and see who's available."
United have received some positive news this week as their training facility at Doncaster's Keepmoat Stadium has re-opened.
The club had been using nearby facilities for their sessions in the build up to the play-off final, which saw them beaten 1-0 by Altrincham.
"We've just had it confirmed it's open. The gym is not open but outside facilities are," Elliott said.
"It's been crazy the last few weeks."
United will begin their campaign with an FA Cup fixture on October 3. Their league campaign is due to begin on October 6, with fixtures yet to be released.