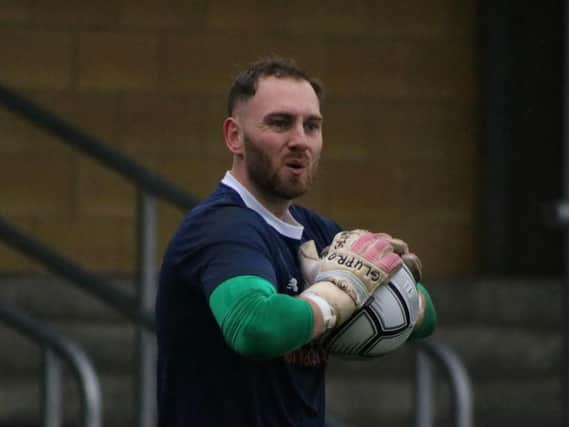 Ross Fitzsimons wants to fulfil his Wembley ambitions with Boston United.
With the final held at the world-famous stadium, former Notts County keeper Fitzsimons would love to put a successful run together and earn the chance to play at the home of the England national team.
"It's obviously every player's dream to play at Wembley, it's the Holy Grail of English football," he said.
"We'll take it game by game and get as close as we can."
Fitzsimons reached the last 16 of the competition with National League South Chelmsford City in 2017, only for his Clarets side - which also featured ex-Pilgrim Anthony Church - to be knocked out 4-1 by Tranmere Rovers.
"I've had a few goes at it," Fitzsimons said of the Trophy.
"When I was playing at this level, before I went to Notts, we ended up getting to play against Tranmere.
"I've got a bit of experience in this competition, hopefully I can add that to the team."